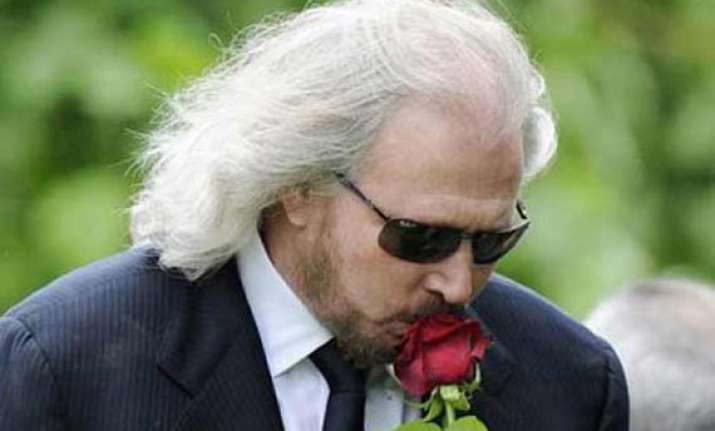 Los Angeles, May 28: Singer-songwriter Barry Gibb was so traumatised after he burnt himself in an accident that he became a very quiet child.
Gibb was just two-years-old when the accident happened, reports contactmusic.com.
He said: "As a child I was very quiet. At the age of two, I was very baldly scalded by a pot of boiling water on a table. I was toddling along and grabbed it, and it went all over me. I have memory of it happening, I wiped it out as it was so traumatic."
"I never spoke for two years after that. I was in hospital for most of that time and I think it made me a very shy boy," he added.
The 66-year-old did overcome his shyness but admits that he is still "emotionally wired" and breaks down easily.
"I cry at the drop of a hat. If I'm watching a sad movie or TV show, I sit with a towel on my lap because I cry so much," he said.
"I came back to Australia recently, for the first time without my brothers. A local reporter showed me a copy of our first television appearance and I started blubbering. I can't help it - I'm emotionally wired," he added.