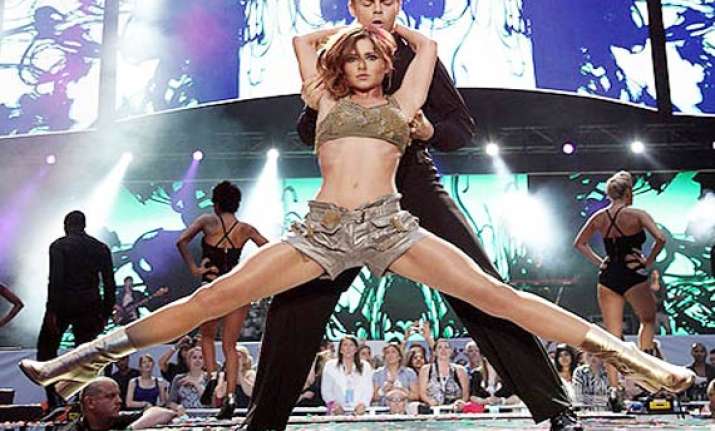 London: Cheryl Cole is apparently planning a 'tourist' trip to Las Vegas along with her dancer pal Derek Hough.

The duo is going to hit the strip for a weekend in August.

The couple are planning to visit to see Dezza's mum, Marianne Nelson, in Nevada.

And the Geordie star has convinced her dancer fella to make a pit stop in Sin City after they've spent some quality time with his family.

"Cheryl's only been to Vegas once before and didn't get to spend much time there so she's really looking forward to it," the Sun quoted a source as saying.

"She has already made a list of things she wants to do and said she wants to just be a 'tourist' and do all the tacky things people do there.

"She wants to see some shows and have a flutter on the roulette," the source added.