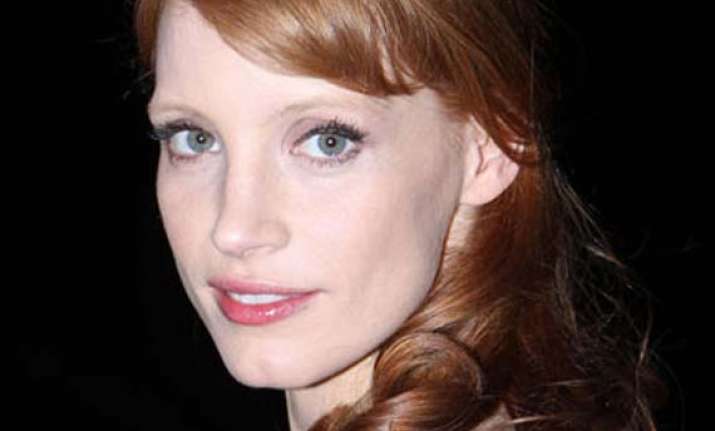 Los Angeles, Nov 27: Actress Jessica Chastain says she had initially decided not to audition for "The Help", which ultimately won her a Golden Globe award for best supporting actress.
Chastain says she first wanted to turn down the audition as she didn't feel like flying cross-country for a screen test, reports dailystar.co.uk.
The 35-year-old had already met the movie's casting directors several times for the part of naive housewife Celia Foote when she went to Lousiana to begin shooting indie film "Texas Killing Fields".
But when she was called back again and asked to fly to Hollywood for another meeting, the actress says she was hardly interested and almost rejected the offer.
In an interview to Marie Claire, she said: "It (the auditioning process) had been stretched out for so long, and I thought it was because I wasn't the right look, you know? I didn't look like Celia Foote, so I remember there was a moment when I was like, 'I'm not going to go. They clearly don't want me for this part. It's my day off. I shoot all night, so I can't fly to L.A. and then fly back, I just can't do it.' But I was talked into going."