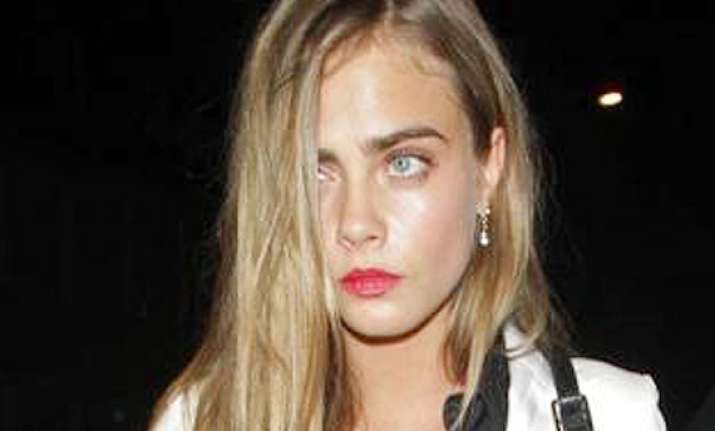 Los Angeles: Model-turned-actress Cara Delevingne was "horrifically terrified" before shooting her upcoming film, "Playhouse Presents: Timeless" because of 80-year-old Sylvia Syms' presence in it.
The British model, who previously appeared alongside Keira Knightley in "Anna Karenina" in 2012, admits she was very nervous before taking on a lead role in the upcoming drama, reports contactmusic.com.
Asked about working with the veteran actress, the 21-year-old star said: ''It gave me a lot of confidence to be honest because I was horrifically terrified. It kind of meant so much to me.
"I mean she's an incredible actress and to be able to watch her and even for a minute get her say to me she thought my performance was great, it's too much. I couldn't have asked for anything better."