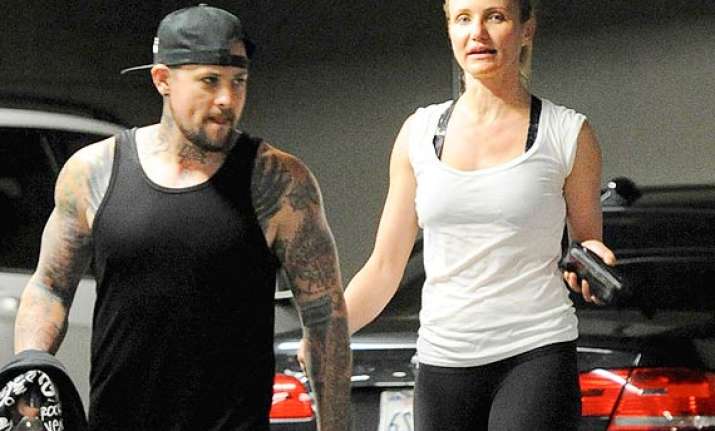 Los Angeles, Actress Cameron Diaz wants to take things slow with her new boyfriend and musician Benji Madden.
The 41-year-old has been dating Madden, 35, for a few weeks. Nicole Richie, a close friend of the actress and wife of Madden's twin brother introduced the duo, reports showbizspy.com.
"Benji is madly in love with Cameron, but she wants to take it slow - he isn't her usual type. He has dated a lot of Nicole's friends in the past but Nicole really wants this one to work," said a source.
Diaz said that she is completely comfortable with her single status, even though it makes married people nervous.
"I think that some married people have made the choice to get married, but when they see a person who is living a different way, it makes them stop and think, 'Wait a second - you mean you don't need to get married after all?, said Diaz.
"I'm totally down for love. And I now know that what is most attractive in a man to me is authenticity? I am attracted to someone who knows who he is," she added.