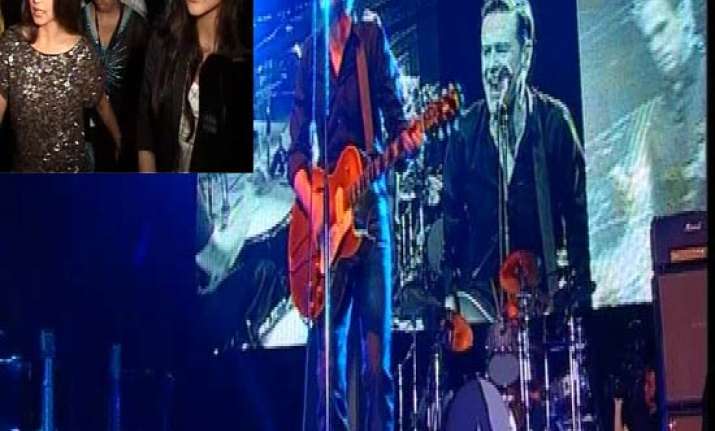 Mumbai, Feb 12 :  Music lovers in Mumbai were treated to a live performance by the Canadian pop sensation Bryan Adams this evening.Adams (51) is currently on an India tour. He has performed in India thrice earlier.
In his 90-minute performance, he sang chart-toppers such as "Summer of `69", "18 till I die", "Everything I do" to a young Mumbai audience, which had virtually grown up with his music.
Though the MMRDA ground at the Bandra-Kurla Complex here was not exactly full, the audience responded with full gusto as Adams belted out one romantic song after another, all of them from 1980s.
Audience went into raptures when he called on city belle Gauri, a marketing professional working for Spuk, to join him for a duet "Run to you" on stage.She matched Adams word for word, if not note for note.  PTI