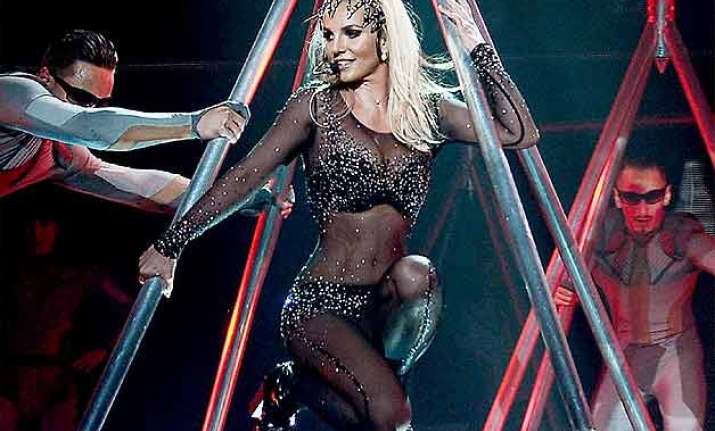 Los Angeles: Singer Britney Spears felt "embarrassed" when she fell over onstage last week because it has never happened to her before.
"I wasn't actually doing anything that hard (when I fell), I was just kind of bopping around. I've done plenty of shows, and never actually fallen onstage, so it was pretty embarrassing. Then I got up and my dancers kind of guided me to keep going on," Spears said.
The "Toxic" hitmaker sustained torn ligaments after her fall. She's going to let that stop her working and has extended her Las Vegas residency for a further three months, reports femalefirst.co.uk.
Wearing a medical boot on her left foot on an American television talk show "The Ellen Degeneres Show", Britney Spears said: "I tore some ligaments, so yes (I can perform for a little while). I'm extending my Las Vegas shows by three months."