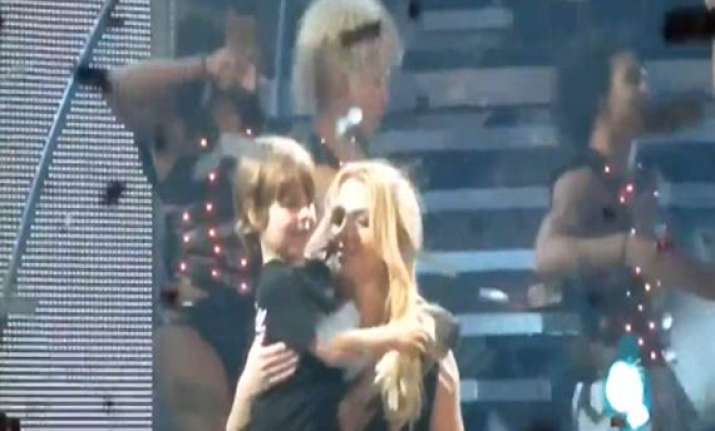 Britney Spears fans in Columbus, Ohio, got a surprise Saturday during her Femme Fatale concert -- a glimpse of one of the pop star's adorable sons, Sean Preston.

Spears decided to bring her oldest son, 5, on stage at the end of her hit single, "Till The World Ends." Sean Preston was all smiles as he took the stage and waved to the crowd while mom planted a kiss on him.

It's been an exciting week for Spears' sons as they welcomed a new little sister to their family. Their dad, and Spears' ex-husband, Kevin Federline welcomed daughter Jordan Kay with girlfriend Victoria Prince on August 15.