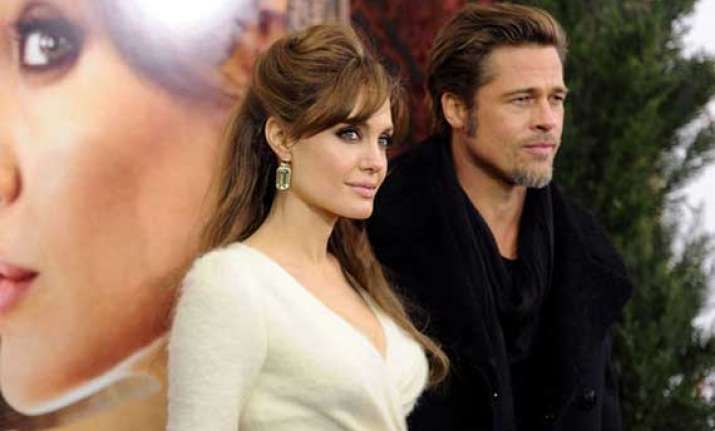 Los Angeles, Feb 15 : Celebrities Brad Pitt and Angelina Jolie are set to launch their own wine label.
The couple have joined hands with the Perrin family, wine makers and owners of Chateau Beaucastel in France's Chateauneuf-du-Pape region.
They will create a range of wines at the Chateau Miraval estate, with the first beverage set to be a 2012 vintage pink rose, reports femalefirst.co.uk.
"We are intimately involved and quite enthused over the wine project with our friends, the Perrin family," said Pitt.
While the Perrin family will take most of the responsibility for the wine production, Pitt and Jolie will be consulted on the new bottle and redesign, which will carry the names "Jolie-Pitt and Perrin".
It was previously revealed that Pitt wants to serve their own product 'Pink Floyd', at their upcoming wedding.
"Guests shouldn't be disappointed in his taste. He has always had a keen interest in wine and after doing his wine steward's course earlier this year, he's pretty much a certified expert," said a source.
"Pink Floyd is one of their own wines from their Miraval estate. Brad's cellar boasts some incredibly rare wines and rivals those of some of the best connoisseurs in Europe," added the source.