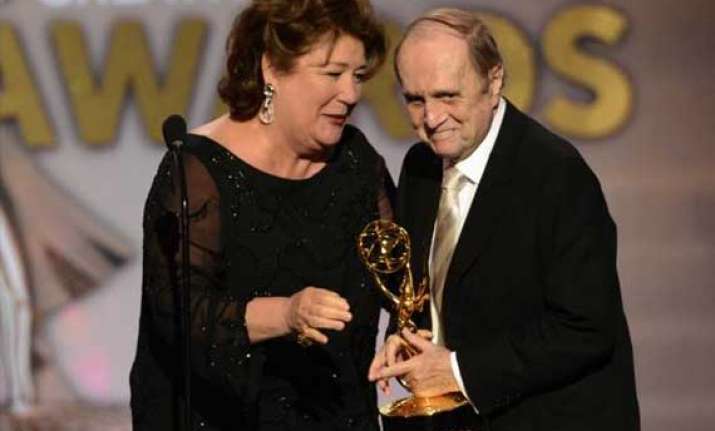 Los Angeles: Stand-up comedian and actor Bob Newhart got a standing ovation at the 65th Primetime Emmy Awards ceremony here Sunday.
Newhart, 84, won the best guest actor in a comedy series award for his stint in sitcom "The Big Bang Theory". He collected his statuette to a standing ovation at the Creative Arts portion of the Emmys Sep 15, but the audience stood up for him again here Sunday when he came to present the outstanding writing for a variety series award.
He was accompanied by his "The Big Bang Theory" co-star Jim Parsons, who won the lead actor award for the show.
In the past, Newhart was nominated seven times for the Emmys and this is his first win.
He came to prominence in the 1960s when his album of comedic monologues "The Button-Down Mind of Bob Newhart" became a worldwide bestseller. He then appeared in situation comedies like "The Bob Newhart Show" and "Newhart".
In the run for the guest actor trophy, he defeated Nathan Lane from "Modern Family", Bobby Cannavale from "Nurse Jackie", Louis C.K. from "Saturday Night Live", Justin Timberlake from "Saturday Night Live" and Will Forte from "30 Rock".
The guest actress in a comedy series trophy was won by actress Melissa Leo for "Louie".
The 65th Primetime Emmy Awards was hosted by Neil Patrick Harris.