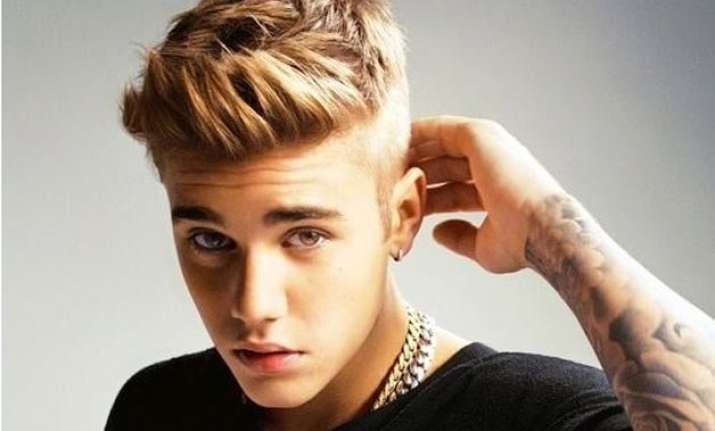 Los Angeles: Singer Justin Bieber has jetted off to Miami to continue celebrating his 21st birthday and was joined by at least a dozen bikini-clad girls.
The "Beauty and the beat" hitmaker, who turned a year older on March 1, ditched a shirt to go topless as he relaxed by the pool in a pair of shorts and a fedora hat. The singer was surrounded by dozens of bikini-clad girls at Fontainebleau, Miami on March 6, reports mirror.co.uk.
It looked like Bieber was loving the attention from the ladies as he reclined on a sunlounger and soaked up the sun.
Earlier in the day, the pop singer posted an image on photo-sharing website Instagram of him minus a shirt and with a pair of Calvin Klein pants poking out from the top of his shorts.
He captioned the picture: "Great birthday and I'm not fat it's the angle".
Bieber recently said "he had turned over a new leaf" after a string of controversial incidents last year.
"I do aspire to be a class act. This has really been a big year for me, as far as figuring stuff out. This is almost like a full 180 from how I was... a year from yesterday, I was in jail," he told Men's Health magazine.
He e also said he is "very much a relationship guy".
Bieber, who split from pop star Selena Gomez last October after four years of dating and has recently been linked to model Hailey Baldwin, says the biggest misconception about him is "that I'm self-centred" and insists he prefers focusing his attention on one girl at a time.