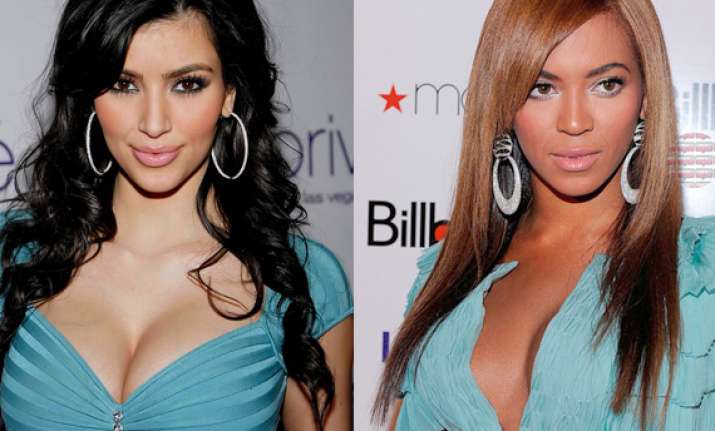 London: R&B star Beyonce Knowles and Kim Kardashian reportedly went on a dinner date arranged by Kardashian's boyfriend Kanye West.
The 30-year-old singer and the 31-year-old reality star accompanied West and Jay-Z's 'Watch the Throne' concert in Birmingham, England, reported Contactmusic.
"The girls have never really seen eye-to-eye. It's a shame because Jay-Z and Kanye are so close. Beyonce has always viewed Kim as a reality TV star who's not earned her fortune with a specific talent. Kanye arranged a dinner in the hotel suite for the girls to clear the air.
He's hoping that now they're pals it will lead to further get-togethers away from the tour. Beyonce has now welcomed Kim into the clan," a source said.