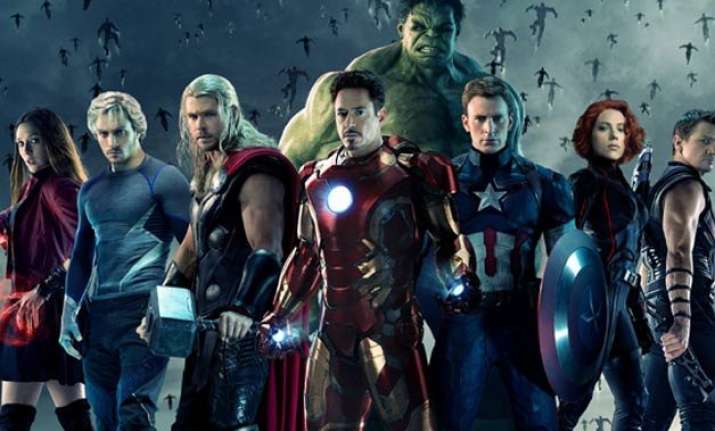 The superheroes from Marvel comics have their own set of followers, thus making the films from the Marvel Cinematic Universe cult movies. For the uninitiated, these films would make little or no sense at all.
With most of the superheroes featuring in this film, the much awaited eleventh film from the Marvel Cinematic Universe -- 'Avengers: Age of Ultron', is a sequel to the 2012 released 'Avengers'. It is a fan's delight and a layman's nightmare; trying to figure out these characters and relating to them.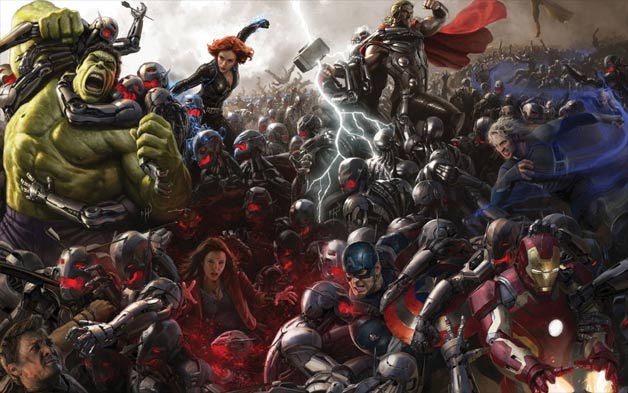 Showcased on a vast canvas, it is an epic tale of a secret mission going awry. The lengthy prologue reveals that the earth is purported to be under attack.
In order to safeguard the planet, Stark aka Iron Man, secretly creates, "the global peace keeping program to help Avengers to succeed" - a robotic 'Iron Legion' - Ultron.
Film: Avengers: Age of Ultron
Cast: Chris Evans, Robert Downey Jr, Chris Hemsworth, Scarlett Johansson, Mark Ruffalo, Jeremy Renner, Elizabeth Olsen, Aaron Taylor-Johnson, Don Cheadle, Samuel L Jackson, Cobie Smulders, Paul Bettany, Anthony Mackie, Thomas Kretschmann, Andy Serkis, Hayley Atwell, Idris Elba, Linda Cardellini, Stellan Skarsgard, Claudia Kim, Julie Delpy and Stan Lee
Voices of: James Spader and Lou Ferrigno
Director: Joss Whedon
Rating: ***

It is after he chances upon Hydra Chief, Baron Wolfgang von Strucker's Artificial Intelligence and a scepter which contains a powerful "Infinity" gemstone that belonged to Thor's half brother Loki, he uses it on Ultron, who becomes a mighty powerful entity.