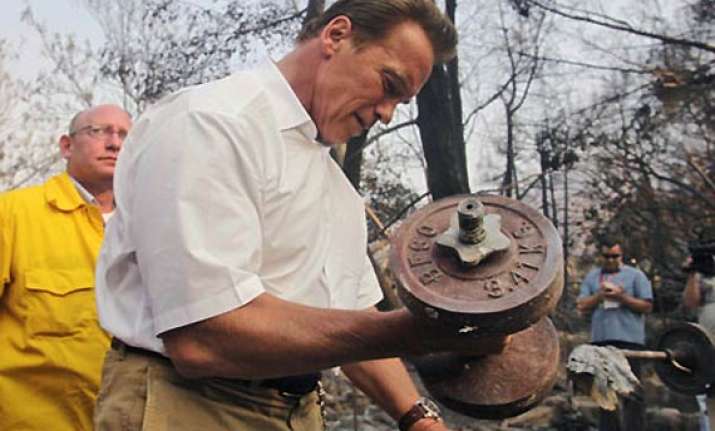 Los Angeles, Nov 28: Action hero Arnold Schwarzenegger may be 64 years old but he insists on performing his own stunts.

Schwarzenegger has been filming his new movie 'Last Stand' in Mexico and sources on the set said that he has politely declined the producers' offer to put stuntmen in the dangerous scenes, because he thinks it's just more believable for him to do it himself, reported TMZ online.

The actor is doing a scene where he's suspended high above the ground by ropes which is said to be very dangerous.