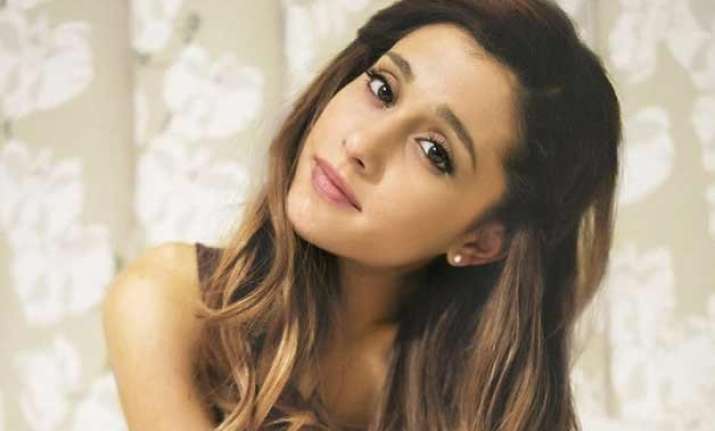 Los Angeles: Singer Ariana Grande was joined by her boyfriend and rapper Big Sean while performing at the Joe Louis Arena in Detroit during her 'Honeymoon' tour.
Sean first assisted her on "Best Mistake", their collaboration of Grande's latest chart-topping album "My Everything". Later, he returned to the stage for "Right There" off her 2013 debut set "Yours Truly", reports aceshowbiz.com.
While performing the latter song, Grande, at one point wrapped her arms around Sean's neck and kissed him in front of numerous cheering fans.
"Make some noise for my girl Ariana Grande, y'all!" Sean said to the crowd before leaving the stage.
The 'Honeymoon' tour was kicked off last month in support of Grande's two albums. After wrapping up the North American leg in April, she will continue the tour in Europe starting in May.
Sean will also embark on his own tour later this month in support of "Dark Sky Paradise" that's become his first effort to top Billboard 200. He announced on Instagram, that tour will start on March 12 in Cancun, Mexico.