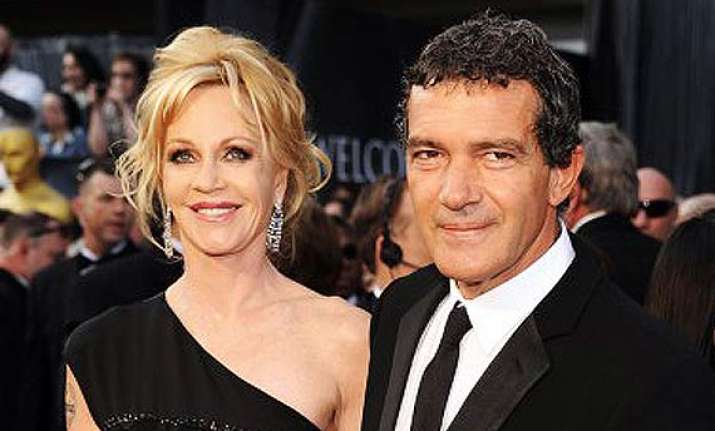 Los Angeles, Actor Antonio Banderas and his wife Melanie Griffith, who recently announced their split, have reportedly had marital "issues for a long time".
The star couple have been married for 18 years and though the "Working Girl" star filed for divorce a few days back, it is believed their romance has been on the rocks for a while, reports femalefirst.co.uk. 
"Melanie and Antonio have had issues for a long time. They used to be so affectionate with each other, but more recently they've been drifting apart," said a source. 
Griffith, 56 - who has son Alexander, 29, and daughter Dakota, 24, from previous relationships - reportedly agreed to work at her marriage with Banderas, 53, for the sake of their 17-year-old daughter Stella. 
"There's been an arrangement in their marriage, for some time, to stay together despite their problems, because of the children and his (Antonio's) Catholic religious beliefs. They have worked hard to keep this split as amicable as possible," said a source. 
She is asking for child support and sole physical and joint legal custody of Stella, as well as spousal support.