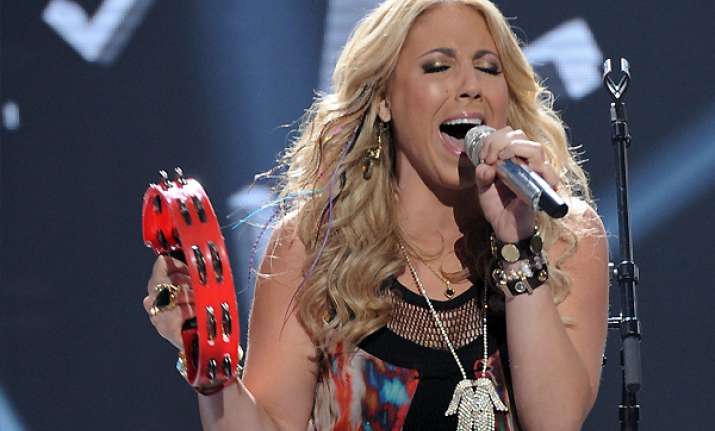 Los Angeles : Elise Testone won't be winning it all on "American Idol."
The rockin' 28-year-old teacher was revealed to have received the fewest viewer votes Thursday on the Fox singing competition. Testone delivered energetic renditions of Queen's "I Want It All" and Jimi Hendrix's "Bold as Love" on Wednesday but wasn't able evade eviction after appearing at the bottom of the pack six times this season.
Testone was joined in the bottom three Thursday by 18-year-old vocalist Hollie Cavanagh, who tugged at the judges' heartstrings with Queen's "Save Me" and Miley Cyrus' "The Climb," and 18-year-old country rocker Skylar Laine, who wowed with Queen's "The Show Must Go On" and Jason Aldean's "Tattoos on This Town."
The other singers remaining in the competition are powerful 20-year-old gospel singer Joshua Ledet; 16-year-old budding diva Jessica Sanchez and blusey 21-year-old pawn shop worker Phillip Phillips.
The five finalists will return to the stage next Wednesday and face another elimination Thursday.
An 11th season "Idol" champion is scheduled to be crowned May 23.