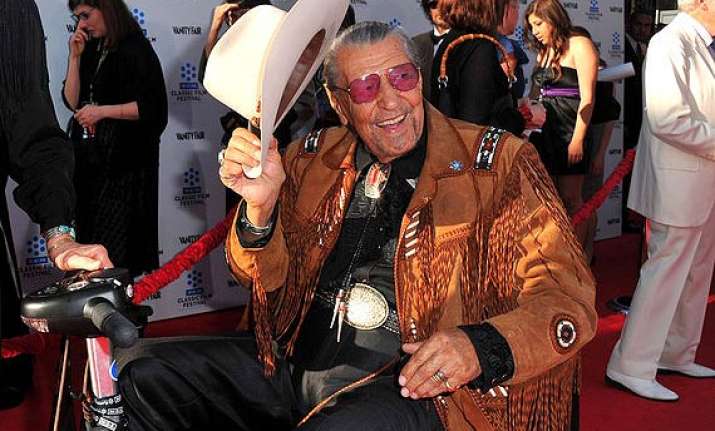 Los Angeles, Actor-singer Herb Jeffries has died at the age of 100 from heart failure.
Jeffries died at West Hills Hospital & Medical Center in California Sunday, biographer Raymond Strait told the Los Angeles Times, reports contactmusic.com. 
Born Umberto Valentino, Jeffries starred in five Westerns in the 1930s featuring all-black casts including "Harlem on the Prairie", "Rhythm Rodeo" and "The Bronze Buckaroo". He later played the title character in 1957 film "Calypso Joe". 
He was also an established singer. He went on tour with American jazz pianist and bandleader Earl 'Fatha' Hines and later joined Duke Ellington's band and performed at the iconic band leader's Jump For Joy revue here in 1941. 
Jeffries also made a number of guest appearances in popular 1960s TV shows like "I Dream of Jeannie", "Hawaii Five-O", "The Name of the Game" and "The Virginian".