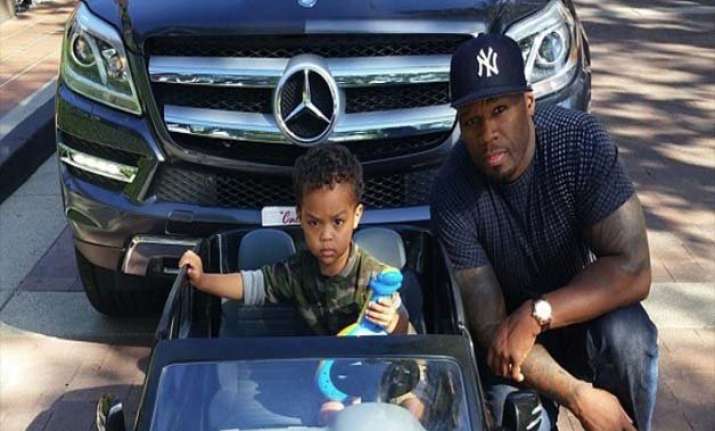 Los Angeles: Sire, son of rapper Curtis James Jackson III, better known as 50 Cent, has made his runway debut.
The two-year-old, who donned a dapper suit, kept a good grip on his model mother Daphne Joy, as she carried him down the runway for the Isabella Couture fashion show, which started L.A. Fashion Week on Tuesday, reports people.com.
"My son got cold feet at the last minute so mommy had to walk with him," she wrote on Instagram.
"He was the youngest model in the show and he handled it so well up until the last moment!"
After showing off his modeling skills, Sire sat front row with his proud parents to watch the event.
And while the rapper, 39, is busy designing his luxe underwear line with Frigo, his son has bagged his first modeling contract.
"He's got a deal now with Kidz Safe," 50 Cent told Power 105.1's Angie Martinez.
"It's an audio company. They paid him a big payment too."
The $700,000 Sire will earn will go in a trust fund until he's 18.