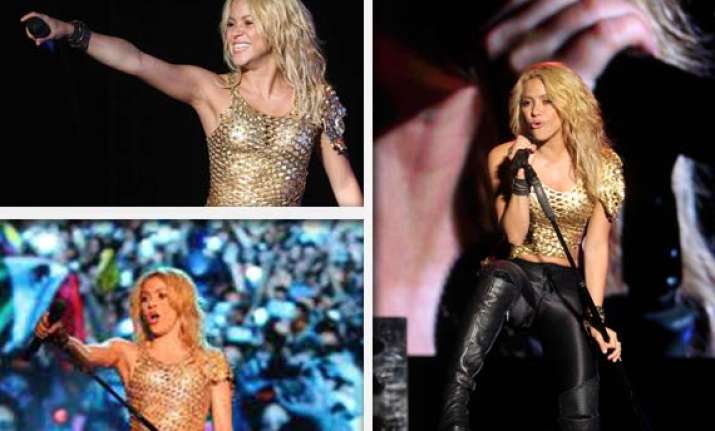 Merida, Mexico, Jul 18: Colombian singer Shakira enchanted some 150,000 fans who came to see her in Merida, a city in southeastern Mexico, at a concert at which she paid special tribute to the U.S. group Metallica by interpreting their hit "Nothing else matters."

The singer packed the district known as La Plancha in the capital of Yucatan state, where concertgoers enjoyed an evening of her hits and other numbers lasting almost two hours.

Accompanied by her boyfriend, F.C. Barcelona soccer player Gerard Pique, the South American pop rock star arrived in Merida on Saturday afternoon, went onstage about 9:30 p.m. and greeted the excited crowd with "Good evening, Merida! Tonight is yours!"

She then launched into a broad repertoire of her songs including "Pies descalzos," "Te dejo Madrid," "Hips don't lie," "La tortura," "Loba" and "Antes de las seis," among others.

The concert wrapped up with Shakira's famous hit "Waka waka," which she popularized during the 2010 World Cup tourney in South Africa.

The crowning moment of the evening was when Shakira, along with her band, performed "Nothing else matters," one of the big hits by the U.S. heavy metal band.

The evening went off without any incidents, despite the threats of a boycott by a group of the city's residents to protest the lack of transparency with which the Merida city government organized and managed the show, one of the most heavily attended in recent years.

Security was tight for the concert, with federal, state and local law enforcement agencies all involved.