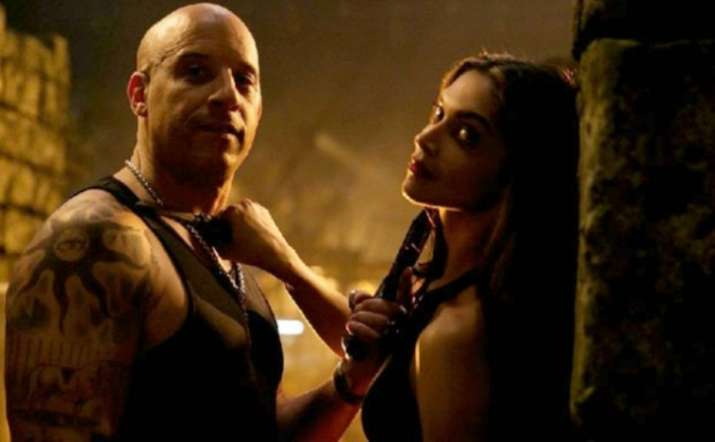 The upcoming Hollywood flick 'xXx: The Return of Xander Cage' is highly awaited by fans in India, the only reason being the presence of actress Deepika Padukone. On Wednesday, the trailer of the movie was released and it wouldn't be wrong to say that it will disappoint Deepika's fans.
Just like the teaser, the trailer too has little of Deepika, contradictory to what everyone was expecting. In fact, most of the shots of Deepika promise nothing new. Cine buffs have already seen in the trailer of her character Serena Unger.
However, one interesting fact surfaces from the trailer. That Deepika may have not been on actor Vin Diesel's side all along. The clip hints that Deepika's character Serena is earlier a part of some villainous group and switches sides mid way.
Also, in the trailer we get to see Deepika speak and it confirms the news floating around that she has stuck to her Indian accent.
Another highlight of the trailer is Vin Diesel who makes it quite clear that he will get the task allotted to him done in his own way. It is on this path that he comes across actresses Ruby Rose and Nina Dobrev.
The trailer is definitely high on action and some mind-blowing scenes will take your breath away. For those who earlier thought, 'xXx: The Return of Xander Cage' is just a spin off of the 'Fast & Furious' series, the trailer establishes otherwise.
Directed by DJ Caruso, the movie also stars Toni Collette, Tony Jaa and Samuel L Jackson and is slated for a January 20 release.