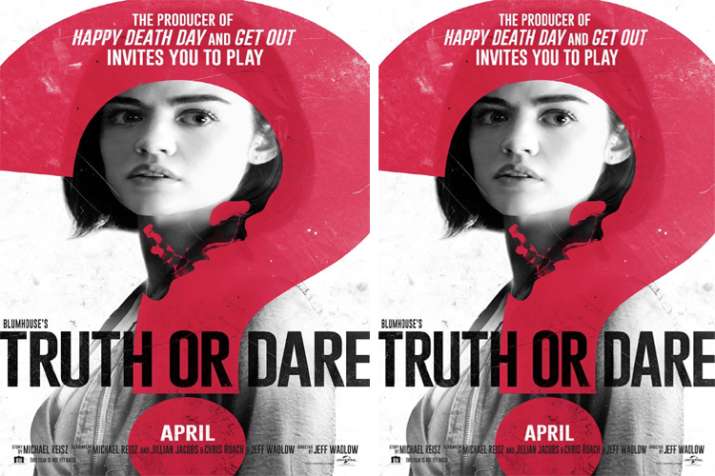 Blumhouse Production's supernatural-thriller "Truth or Dare" is set to release in India on April 20.
Universal Pictures India is releasing the film in the country. Directed by Jeff Wadlow ("Kick-Ass 2"), "Truth or Dare" features actor Lucy Hale of "Pretty Little Liars" fame and Tyler Posey of "Teen Wolf".
The film revolves around a group of friends who decide to play the game of truth or dare. Little did they know that this harmless game was about to turn deadly when someoneor rather something a supernatural entity begins to possess each member of the group and punishes them for lying or turning down the dare.
The movie also features Violett Beane, Hayden Szeto, Landon Liboiron, Sophia Taylor Ali and Nolan Gerard Funk.