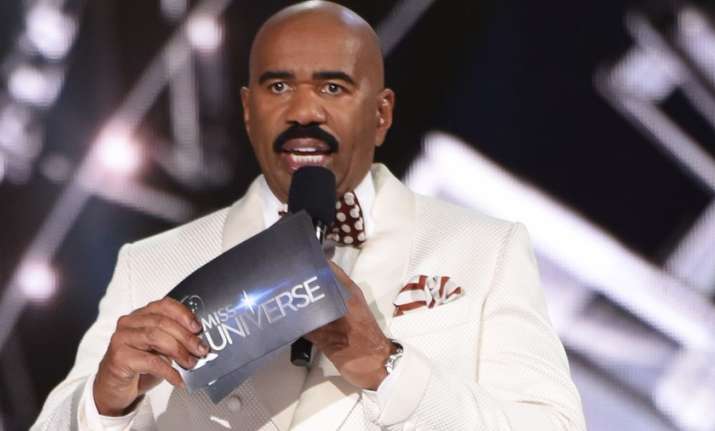 Comedian Steve Harvey who made a major goof-up while announcing the winner of 2015 Miss Universe beauty pageant will be returning as a host again. He has been officially roped in to host the 2016 Miss Universe show.
Last year, Steve by mistake announced Miss Colombia Ariadna Gutierrez as the winner, while she was the first runner-up. She had received the crown, sash and flowers before Harvey returned to the stage to tell the crowd that he read his cue card wrong.
Steve later came on stage and apologized for his mistake and took responsibility for the same.
Then, Miss Universe Paulina Vega later took the crown off Gutierrez's head and put it on Miss Philippines Pia Wurtzbach's.
Following the major slip-up, Harvey was publicly ridiculed and he even received death threats. Speaking about how he felt when he went back on the stage, he said in an interview: "It was four minutes of pure hell... It was the most gut-wrenching walk I've ever had in my life."
The 2016 Miss Universe pageant will take place in the Philippines on January 29, 2017. Model Ashley Graham will serve as the backstage host.
(With IANS Inputs)