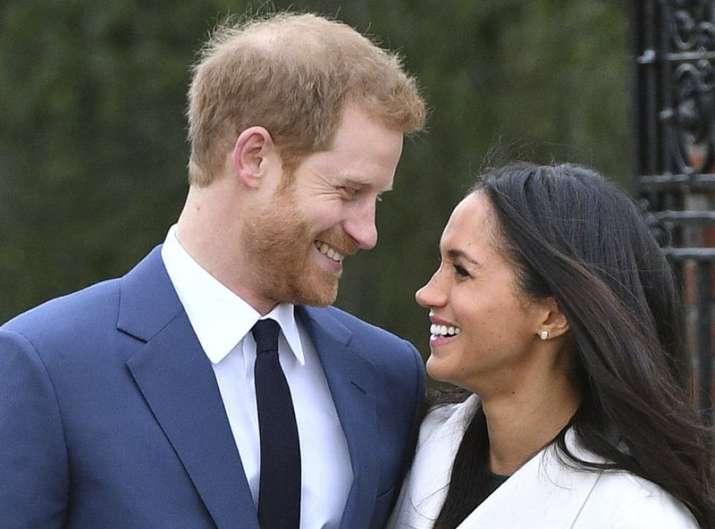 Prince Harry and Meghan Markle, who recently announced their engagement, are all set to marry at St George's Chapel at Windsor Castle next May. According to the spokesperson, the wedding is going to be a moment of fun that will reflect the character of the bride and groom. The venue of the wedding is very special as the couple spent time there during their courtship.
Meghan will become a British citizen. It is being said that the expenses of the wedding will be taken care by the royal family.
The spokesperson was quoted saying as, "Harry and Meghan Markle are extremely grateful for the warm public response following yesterday's announcement of their engagement. In a happy moment in their lives, it means a great deal to them that so many people throughout the UK, the Commonwealth, and around the world are celebrating with them."
Speaking just hours after the couple's engagement was announced by palace officials acting on behalf of Prince Charles, Harry said he was thrilled when she said yes, and he placed an engagement ring of his own design on her finger that included two diamonds that had belonged to his mother, Princess Diana, set alongside a large central diamond from Botswana.
"Just an amazing surprise," said the 36-year-old Markle, an American actress known for her role in the TV legal drama "Suits." ″It was so sweet and natural and very romantic."
Did she hesitate? Not if Harry can be trusted.
"She didn't even let me finish," the 33-year-old prince said of his betrothed. "She said 'Can I say yes, can I say yes?' And then there were hugs and I had the ring in my finger and I was like 'Can I, can I give you the ring?' She goes, 'Oh yes, the ring.'"
They seemed very much aglow as they sat on a sofa during their first ever joint interview and described their long-distance courtship, with Markle busy filming in Canada and Harry fulfilling royal duties in Britain. They said they saw each other every two weeks, despite the pressure and put their relationship first.
(With AP Inputs)