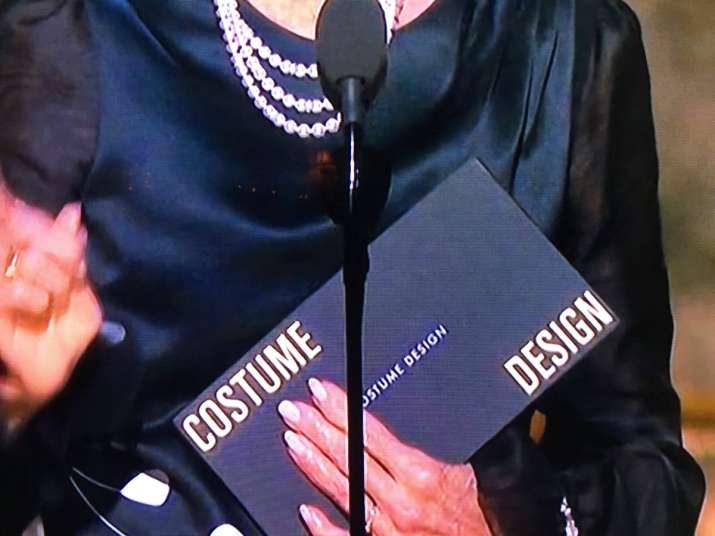 The 90th Academy Awards took place on March 4 and as promised this time Oscars didn't repeat the mistake they did last year. The Academy took a very big step and put a huge font size on the 2018 Oscars envelopes. In Oscars 2017, La La Land was incorrectly announced as the winner.
Another way the Academy apparently made sure celebs grabbed the correct envelope was to put the name of the category on the envelope twice: once in a small font in the center, and then again in a bigger font on the edges of the envelope.
People, of course, took to Twitter to discuss the change in font size, not letting it go without notice.
"No one's confusing one envelope for another this year. Check out that font size," wrote one twitter user, while another tweeted, "Omg they made the letters on the envelope so big this year to avoid another mix up hahaha #Oscars."
No one's confusing one envelope for another this year. Check out that font size. pic.twitter.com/SrAYOB4INV

— Joanna Piacenza (@jpiacenza) March 5, 2018
"If the font were any bigger on the Oscar envelopes, they could be one of the three billboards," read another tweet. For those who don't remember last year's mix-up, the wrong envelope for best picture was handed to Warren Beatty and Faye Dunaway.
After Beatty opened the envelope onstage, he hesitated. Dunaway read out 'La La Land,' but 'Moonlight' was the real winner, only to be revealed several moments later when the mistake was acknowledged.
After the show, many people zoomed in on the envelope to figure out how did it all go down. However, this year, no one had to blow up the envelopes to see what they said.
(With ANI Inputs)