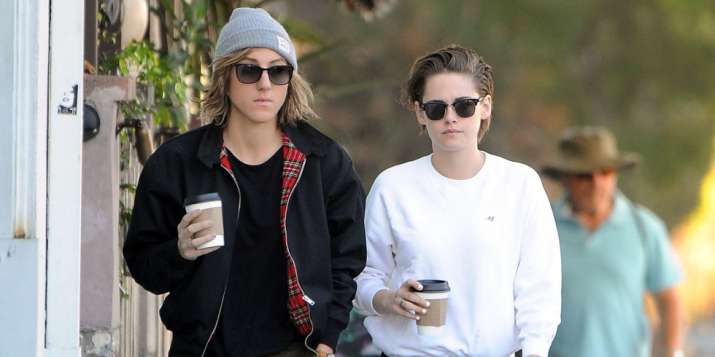 Actress Kristen Stewart might soon be taking the plunge with her partner Alicia Cargile. Reports in the media suggest that Kristen has popped the question to Alicia and the two girls might soon get hitched.
The 26-year-old Twilight star recently asked Cargile, who is also her assistant, to marry her and she said yes, reported Aceshowbiz.
The couple, who has been dating for three years, reportedly wants a beach wedding.
The pair is apparently not planning on wearing its usual low-key attire. While Stewart wants to wear "a simple white Chanel gown", Cargile "will wear a white Chanel tux," according to sources.
In a recent interview, Stewart opened up about her love life with Cargile. "Look how cute she is," the Clouds of Sils Maria actress said, "I love her so much."
"I would never talk about any of my relationships before, but once I started dating girls it seemed like there was an opportunity to represent something really positive," she explained, "I still want to protect my personal life, but I don't want to seem like I'm protecting the idea, so that does sort of feel like I owe something to people."
With PTI Inputs