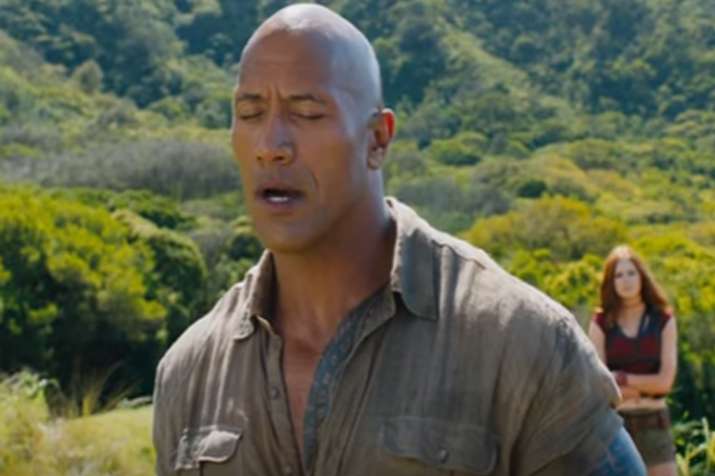 The trailer of Jumanji: Welcome to the Jungle has released and it is interesting and different from the Robin Williams original. This time, the teenagers got stuck to the world of video games not a board game like the original film. The trailer stars with four high school students, who got into the world of video games and dons different avatars. Students transformed into Dwayne Johnson, Kevin Hart, Jack Black and Karen Gillan as they enter the videogame world of Jumanji.   
The trailer gives many funny moments and manages to hold you and it also gives answer to one of the questions that were popping up. This is known to all that when the first picture of the film released, people criticised Karen Gillan's outfit. The Rock that time stated that it was for a good reason. The trailer also talks about it.
Dwayne also said that the film is going to be grand and homage to the first part. The actor was lately seen in Hollywood flick Baywatch alongside Priyanka Chopra and Zac Efron.
Directed by Jake Kasdan, Jumanji: Welcome to the Jungle is slated to release on December 20. 
Read more:
Priyanka Chopra replaces Dwayne Johnson and placed No.1 on Top Actors chart
Dwayne Johnson aka The Rock says he can't wait to come to India
For more Entertainment stories click here