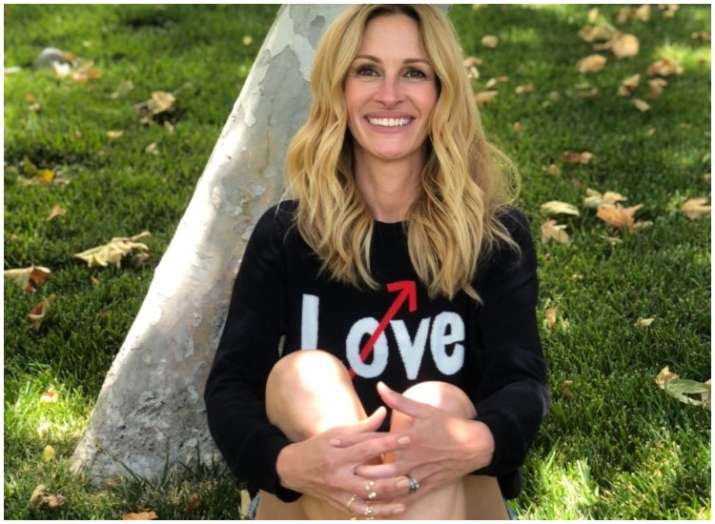 Hollywood actress Julia Roberts has made her debut on photo-sharing site Instagram. The Oscar-winning actress, 50, shared her first social media post on Tuesday. She showed off her iconic smile while wearing a black sweatshirt reading "Love", reports people.com.
"Hello?" Roberts wrote in the caption.The shot shows the star sitting in grass wearing a graphic sweater that says "Love." The outfit was complimented by denim shorts, wavy locks and of course her famous grin.
The actress has accumulated more than 107,000 followers within 24 hours of joining the app. She currently does not follow anyone.
This is the first public account for the usually social media shy star, who is not a member of Twitter or Facebook.
Roberts made an appearance on plenty of Instagram pages last month after attending Taylor Swift's show at the Rose Bowl in Pasadena, California.
Rebel Wilson, Amber Rose and Entertainment Tonight host Carly Steel all took selfies with the actress.
(With IANS Inputs)