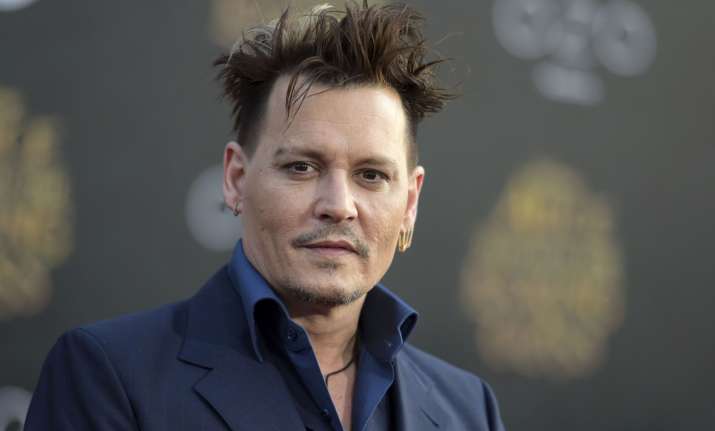 All fans of Fantastic Beasts can jump out in joy as actor Johnny Depp has confirmed his part in the third installment of the popular series. The actor said that he will reprise his role as the scheming wizard Gellert Grindelwald in Fantastic Beasts 3.
The 55-year-old actor, who will next be seen in The Crimes of Grindelwald from JK Rowling's Harry Potter universe, said the team will start filming the next part in mid-2019, Collider reported.
"The possibilities in that world are wide open, so you can really try anything. So it was a gas and I look forward to the next installment, which I think we start the middle of next year," Depp said while addressing an audience at Zurich Film Festival. The actor said he enjoyed playing the character as it gave him the space to try different things.
"I loved it, because that's really an arena where you can fly around and try different things and approach a character with a lot more... To take someone who is teetering on being a fascist, yeah, he's a fascist, he's one of those, but to play him as a sensitive, concerned yet manipulative and powerful wizard," Depp said.
Depp's casting as Grindelwald was severely opposed by fans amid claims of domestic abuse made by his former wife, Amber Heard, which he has denied.
Last year, Rowling had said she is "genuinely happy" with Depp playing the role. The author said she and director David Yates had considered finding another actor to play Grindelwald after social media backlash, but had decided to respect the circumstances of Depp and Heard's divorce. Producer David Heyman hailed the actor as "extraordinary" back in August
(With PTI inputs)
More stories and picture galleries
For all latest news and updates, stay tuned to our Facebook page