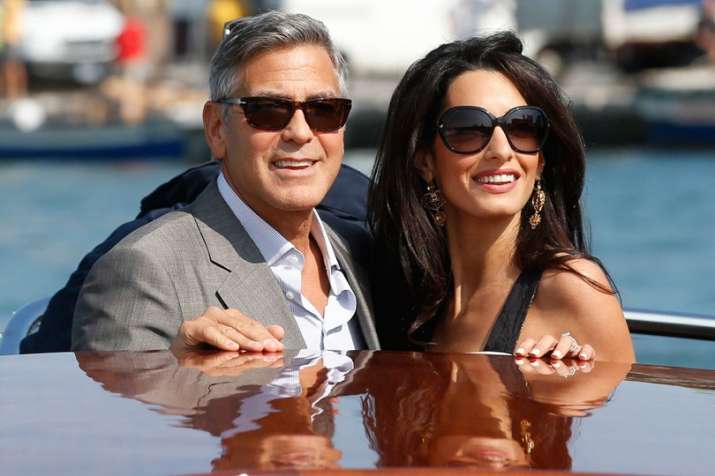 Another of Hollywood's loved couple may be heading for divorce. Reports have it that actor George Clooney and his wife Amal are living separate lives and are ready for a $300 million (over Rs 2000 crore approximately) divorce.
The latest headline of OK! Magazine blared headline- "Amal and George divorce announcement! $300 million split rocks Hollywood!"; creating a stir.
"Amal wanted kids, he didn't. She'll get his fortune and his Lake Como villa."
A source in the know said that while the two loved each other, George and Amal may have realised they wanted different things from life. The source added that the couple's "growing divide" is allegedly due to a "long list of grievances" that has now brought the relationship "to a perilous crossroads".
The source added: "When George and Amal first got together, their friends thought they were a perfect match. But now some are expecting them to announce a split."
George Clooney was "feeling the mounting pressure" to have children and had reluctantly agreed, according to the source. "But as I understand it, he's since backed away from that decision, and Amal Clooney is crushed," said the insider.
George Clooney allegedly plans to move to Britain as he's "growing impatient" at Amal Clooney's "taste for the high life" and lavish spending.
"As a result of all this conflict, the power couple are now living separate lives," the magazine says, "Amal could make out like a bandit if they divorce."
The Hollywood star and the British human rights lawyer married in 2014.
(With IANS Inputs)