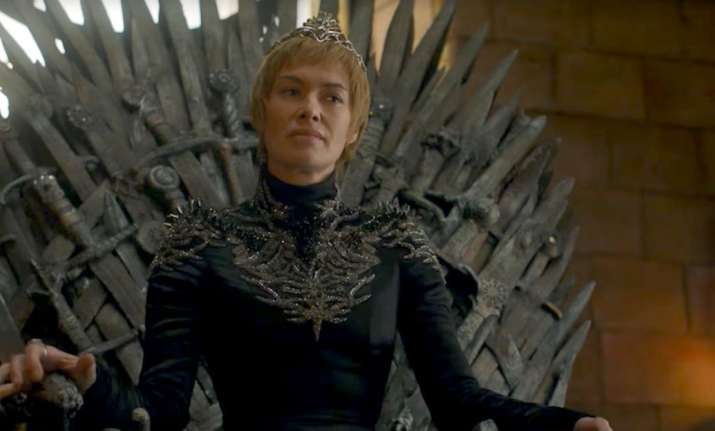 The much-awaited trailer of Game of Thrones Season 7 is out and it's amazing all the way. The promo hints that a great war is coming and, it's time to fight the enemies with full force.
The new trailer sets up a dire time for Cersei and Jamie, surrounded on all sides by enemies old and new Daenerys' invasion, and Jon Snow's rise to leading the North against oncoming deadly threat of the White Walkers.
Also Read: Game of Thrones: HBO releases new images from season 7 that you can't miss
The 1-minute 49-seconds long trailer opens with Queen Cersi counting her enemies: "Enemies to the East, enemies to the West, enemies to the South, enemies to the North", all the while, standing on a giant map of the Seven Kingdoms, aka Westeros.
The makers took to their official Game of Thrones Twitter account and shared the much-awaited trailer.
The great war begins 7.16.
Rally the realm. Share the official #GameofThrones Season 7 trailer. #GoTS7 pic.twitter.com/R3K5dm8ecc

— Game Of Thrones (@GameOfThrones) May 24, 2017
Daenerys is back with her magnificent dragons and Unsullied army all set to go to a war. We also see glimpses of Sansa and Arya Stark.
The penultimate season will contain just seven episodes and aside from the regular cast returning, it's also set to feature a cameo from Ed Sheeran and a recurring role for Oscar winner Jim Broadbent.
"For a long time we've been talking about 'the wars to come'," show-runner David Benioff said in an interview with Entertainment Weekly. "Well, that war is pretty much here. So it's really about trying to find a way to make the storytelling work without feeling like we're rushing it."
Game of Thrones season 7 begins on 16 July on HBO. So, are you a ready for a fun-filled adventure?