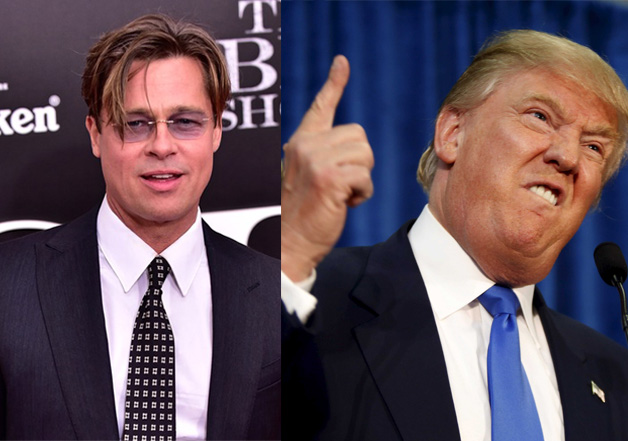 American actor and producer Brad Pitt has raised questions over the claims made by the US Republican presidential candidate Donald Trump. The Oscar-winning actor asked Trump's intention on taking the county back and the sudden push for separation and isolation when the word has become a global neighbourhood.  
"What does he even mean, take our country back? Would someone please explain that to me? Where'd it go?," Bradd Pitt told New York Times T Magazine, reports thewrap.com.
"What I'm most hopeful about is that we're a global neighbourhood now, and we start to understand each other more and more. Yet, you see this reactionary push for isolation and separation again. A Trump supporter is fighting against just about everything," he added.
Further, when Pitt was asked about his take on Brexit, he shared that he never thought it would ever happen. And he feels the same way about Trump ever having a shot at the White House.
"Same way I can't bring myself to think that Trump will be in charge. In the simplest terms, what brings us together is good, and what separates us is bad. We have this great line in 'The Big Short'" Pitt, who has films like "Fight Club", "Moneyball", "The Curious Case of Benjamin Button" and "12 Years a Slave" to his credit, told the publication.
Pointing out Trump's focus on illegal immigrants as enemies, he added, "When things are going wrong and we can't find the reason for it, we just start creating enemies".