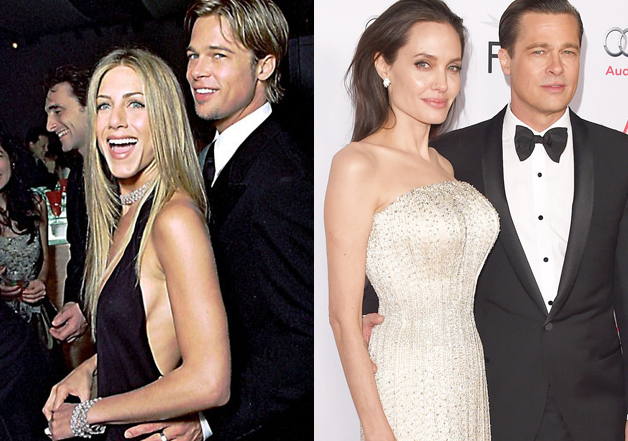 Last night, social media saw uncountable GIFs and memes of Hollywood actress Jennifer Aniston after the news that actress Angelina Jolie has filed for divorce with husband actor Brad Pitt. Obviously, jokes about Jennifer were bound to come since Brad had reportedly cheated on her with Angelina.
While Jennifer's fan had a ball of a time on social media, looks like the actresses' reaction is on the same lines. A leading portal US Weekly reported that Aniston blurted the words 'Yeah! That's karma for you!' after she heard the news.
An insider told that though Aniston has no hard feelings about her ex-husband Brad Pitt; she was somewhat satisfied with the end of 'Brangelina'. The insider added that Jennifer always felt that Brad and Angelina won't work out and eventually have a fall out. Reportedly, Jennifer thought that 'Mrs. Smith' Angelina was too complex for 'Mr. Smith' Brad.
Another source, however, added that though Jennifer seemed a little satisfied, she never wished this sorrow upon them. The source went on to say that she wishes Brad Pitt luck and hopes that he finds happiness like she did.
Jennifer Aniston and Brad Pitt's marriage seemed like taken straight away from a fairy tale. During their marriage from 2000 to 2005, they were inseparable walking hands in hands everyone they went. However, the 2005 release 'Mr and Mrs Smith' wreaked havoc on their marriage with Brad getting close to Angelina. Jennifer and Brad broke their marriage and the latter went into a relationship with Angelina, marrying her in 2015. Jennifer on the other hand dated actor and writer Justin Theroux from 2011 and tied the knot in 2015.