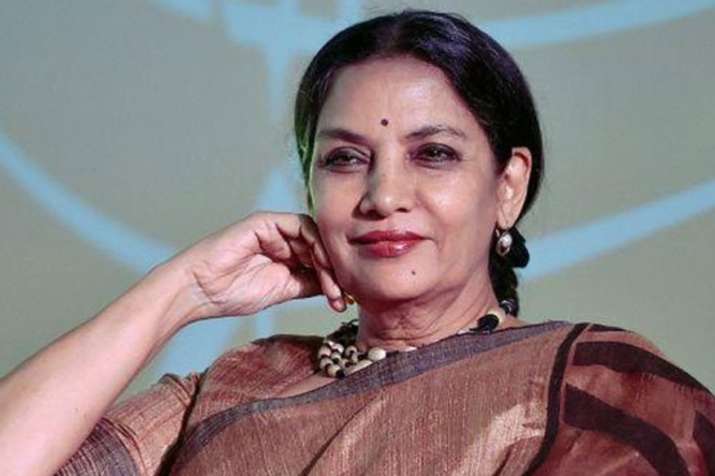 Veteran actress and social activist Shabana Azmi feels that women in the entertainment industry have undergone a drastic change and actresses nowadays are moving away from the "I will remain silent" mode through their films. She feels that the grip of patriarchy is becoming loose in current times. Shabana also believes that art should be used as an instrument for social change and one should make it healthy, fun and joyous rather than "crude and vulgar".
Shabana feels the Indian audience in current times is open to accept strong female roles.
"If you see the films that are being done today, there is a huge change from the time when 'I will remain silent' was considered a virtue for women. And today, whether it is Raazi, Queen or Tumhari Sulu, so many films that are now being made are not only women-oriented but more importantly, they are women out of stereotype.
"What happens is that mythology plays a big part in our daily lives in India that our heroes and heroines are drawn from mythology. And because the filmmaker wants to cater to the lowest common denominator, that's the traditional role in which they present women. But society has changed and the world is changing and the grip of patriarchy is becoming loose. Although there is a long way to go," Shabana said in an interview here on the sidelines of Plan India Impact Awards 2018.
She says the entire pro-women movement and awareness is making a change.
"Different breed of people who were there earlier, they themselves recognise that just mainstream success is not enough. They have to do substantial work in which their work as actors get appreciated so I think very good things are happening in Bollywood," she added.
So, is true that films should benefit society and set examples?
"I grew up in a family that believed that art should be used as an instrument for social change and that's what I have been doing but that doesn't mean I don't enjoy films which are purely for entertainment sake because I think we cannot decide that only this kind of films should be made.
"You make every kind of films and then audience decides. I don't have a problem with the films that are made for entertainment but I feel let's redefine entertainment. Why does it have to be crude? why does it have to be vulgar? It can be healthy, fun and joyous so I think to each to own," added the daughter of late Urdu poet Kaifi Azmi.
(With IANS inputs)
For all latest news and updates, stay tuned to our Facebook page