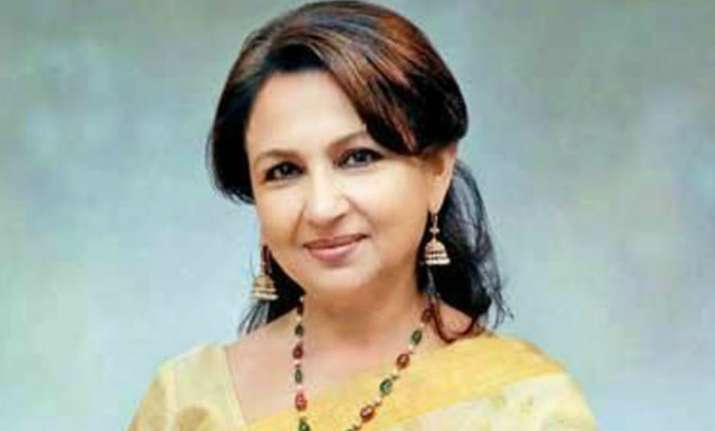 At a time when the Deepika Padukone, Ranveer Singh and Shahid Kapoor starrer Padmavati is trending for a number of reasons, veteran actress Sharmila Tagore has opined on its ongoing controversies. She says the prospects of the film industry are bound to suffer when films such as "Padmavati" face controversies. Recently, members of Rajput Karni Sena, an organisation representing Rajputs, burnt posters of Sanjay Leela Bhansali's magnum opus. 
Tagore, 72, was honoured with Lifetime Achievement Award by the PHD Chamber of Commerce and Industry here for her contribution in the field of cinema. 
When asked if such rows help films garner pre-releasepublicity, the veteran actor said it is often the opposite."I doubt it. Sometimes it does help, but most of the time it doesn't. Whatever is happening in the case of "Padmavati', I don't think it is going to help the film. When you hassle 
Sanjay Leela Bhansali and vandalise the film's sets, the cost of the movie goes up. Even that 'rangoli' was destroyed, how can all this help?" 
"So, if the film gets delayed, the first three days of the business gets affected. It affects the economics of the film. The first weekend is very important for the film," Tagore told PTI in an interview. 
The veteran actor said the debate has instilled fear in the minds of the people who already feel scared to go to the cinema halls. 
"Audience is already feeling scared. Most of them feel 'let the first two days go by peacefully, then we'll go'. They (the group) are already issuing threats that they'll burn the theatres if the makers don't take their permission. All this causes serious harm to the film fraternity as well," she said. 
(With PTI Inputs)
For more entertainment news and updates, follow our Facebook page