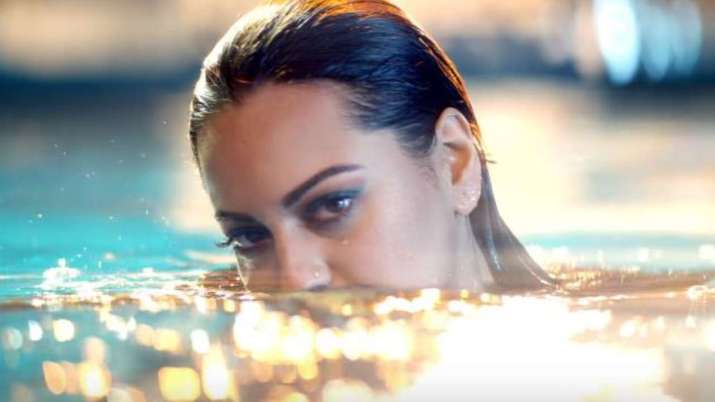 Mungda song from Total Dhamaal is the latest rehashed version of old Bollywood songs. The original classic which was sung by Usha Mangeshkar and picturised on Helen was recreated for Indra Kumar's multi-starrer comedy Total Dhamaal. The 1978 song from the film Inkaar has been originally sung by Usha Mangeshkar whereas lyrics are by Majrooh Sultanpuri and music by Rajesh Roshan. The latest dance number has been picturised on Sonakshi Sinha and crooned by Jyotica Tangri, Shaan, and Subhro Ganguly. The track has been re-arranged by Gourov-Roshin with additional lyrics penned by Kunwar Juneja. However, this didn't go down well with the original makers of the songs.
The Mangeshkar sisters, who are generally against the trend of recreating evergreen songs, have reportedly raised their objection. As per Deccan Chronicle, Usha Mangeshkar said, ''Our songs were created after a great deal of thought and they were done with sensitivity and care. To rip them off in this arbitrary manner is not correct." Lata Mangeshkar further added, "We are not asked if we approve or not. No one seeks our consent before using our songs. Is that right?" Music composer Rajesh Roshan feels that a current lot of filmmakers have lost confidence in creating fresh songs. "I think there is less of inspiration and more of perspiration in the music industry. The filmmakers have lost confidence in creating new songs,'' he said.
Now, director Indra Kumar has opened up on the controversy. In an interview with Mid-Day, the director said that they do not need anyone's consent. He even clarified that they are not here to match up to the popularity and brilliance of original songs. He said, ''We don't have to take their consent. When Neend Churayi Meri was remade (for Golmaal Again; the original song was from Kumar's Ishq), no one came to me for approval. The rights belong to the music label, and they (owners of the label) have the right to do what they want to.'' 
He further added, ''There is no harm in following trends. This generation has been deprived of those beautiful songs. Our job is to pass on the gems to them. Today's generation isn't aware of it. My kids hadn't heard the original till I made them listen to the new version, and they loved it."
On a related note, Total Dhamaal is the third instalment of the hit franchise Dhamaal. The madcap boasts of a huge star cast of Ajay Devgn, Madhuri Dixit, Anil Kapoor, Esha Gupta, Arshad Warsi, Javed Jaffrey, Sanjay Mishra, Riteish Deshmukh and others. It is slated to hit the theatres on February 22.
WATCH ORIGINAL MUNGDA SONG
WATCH TOTAL DHAMAAL TRAILER