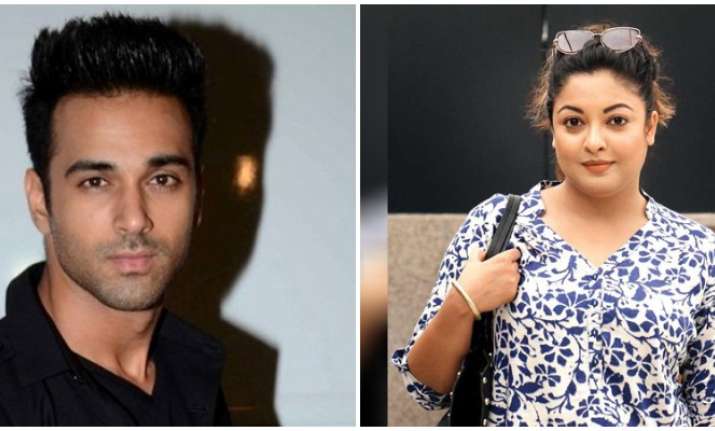 Pulkit Samrat is the latest actor to join the bandwagon of Bollywood celebrities who have stood in support of former beauty queen and actress Tanushree Dutta in the sexual harassment row. Tanushree alleged that veteran actor Nana Patekar harassed her during the shooting of their 2008 film Horn Ok Please. The allegations have triggered a debate in the Bollywood with many citing it as Hindi entertainment industry's # MeToo movement.
Fukrey actor Pulkit Samrat in his lengthy letter on social media has requested the film fraternity to come together and remove "toxic" people from the industry.
"As a part of the Bollywood industry that stands by values such as equality, freedom, and non-discrimination, I feel I need to stand up and address the hypocrisy. The case in point: Tanushree Dutta accusing Nana Patekar of harassment on the sets of a film. As soon as the story broke out, I heard the usual talk going around: Why didn't she say all of this sooner? Why did she wait for almost a decade since the incident? Nana Patekar? But he is such a nice guy. He has done so much for farmers," he wrote in the letter. 
Pulkit then blamed the society for "encouraging silence".
"As a society, we somehow encourage the culture of silence. We are scared to rub powerful people the wrong way for fear of repercussions it might have on our career or social standing. Apathy of authorities does not help matters."
The 34-year-old actor feels people from the industry "should be the first to actively try and change this culture". 
"If we know that the person regularly indulges in inappropriate behaviour and we have seen it happening in front of us, instead of looking the other way, we should proactively report them to the authorities. 
"Oust them from the industry. Take action against them. Yes, it will require years of unlearning what our parents taught us: If you see trouble, look the other way. You don't want to get involved."
Pulkit added: "As an industry, we need to come together and weed out toxic people who cannot respect their co-workers. They are not irreplaceable. There is enough talent out there. It is also important to understand that it is not easy for victims to accept that they were physically violated. 
"Accepting it makes one feel weak, and nobody wants to feel weak. Movements such as #MeToo and #TimesUp are ample proof that perpetrators get away because it is hard for victims to speak up. Power dynamics and lack of support from colleagues and acquaintances does not help matters."
He urged everyone to take a stand for what is right.
"I want to urge the entire industry to take a stand for what's right. I don't know what happened 10 years back and I don't have any first-person accounts. However, if you know something, come forward and do what's right. Don't limit it to this case alone."
(With IANS inputs)
More stories and picture galleries
For all latest news and updates, stay tuned to our Facebook page