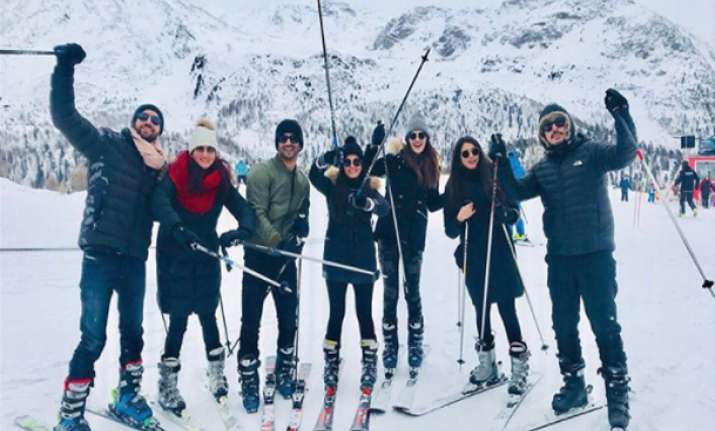 From Alia Bhatt, Anushka Sharma, Kareena Kapoor to, Saif Ali Khan, Sushant Singh Rajput and Kriti Sanon, celebs are gearing up for the new year 2018. Celebs have already begun their new year fun in foreign locations.
Raabta star Sushant was spotted vacationing with his rumoured girlfriend Kriti Sanon. And now the lovebirds have also shared series of pics from their vacation on their social media accounts.
Sushant and Kriti along with their friends are on a vacation and they have shared many pics on their Instagram in which they can be seen skiing.
Kriti and Sushant are said to be dating from quite some time now. When asked about his relationship rumours, Sushant said, '' He said, "I read about this thing between us, then there were stories about a fight and a break-up and then suddenly, probably because of the Maserati we were back together. They are all very interesting but untrue. We are good friends. She's an engineer and I was studying to be one too before I dropped out. We're both from Delhi, big foodies and like spending time together. Period."
Meanwhile when Kriti on the same question said, "It doesn't affect our relationship. I don't see a reason to justify my relationship with Sushant. We know what the truth is. Over a period of time, I have realised that link-ups with co-stars are part and parcel of the industry. I have made peace with it. We often read stuff about us that's completely baseless. We have always taken it in our stride."