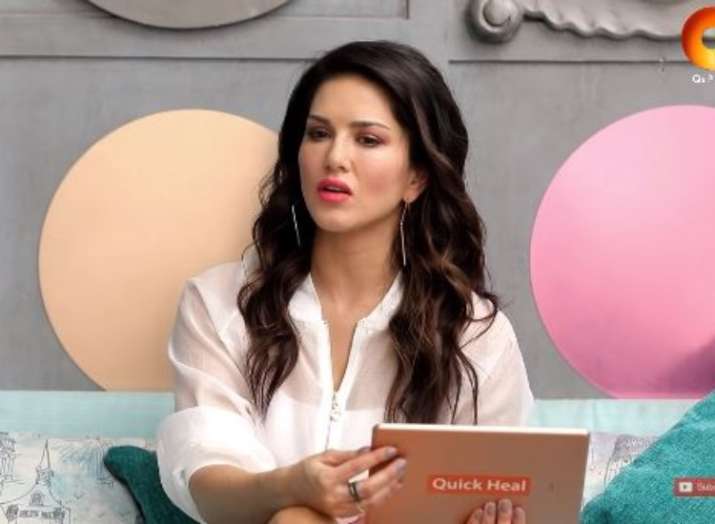 Bollywood diva Sunny Leone was the next in line who appeared on Arbaaz Khan's chat show Pinch and talked about how she handles trolls on social media. The actress opened up about how she deals with negativity and what disturbs her the most when she gets trolled online. From talking about her family to the career options, people have had an opinion about everything Sunny Leone does. When host Arbaaz Khan questioned Sunny about the worst encounter she had with a troll, the actress revealed that she got a person locked up for being so threatening.
Sunny read out a few nasty comments from her social media and gave a befitting reply to them. A user said, "A porn star's retirement plan is Indian film industry." She replied, "I love my retirement plan, thank you, except I am not home doing nothing, I am working every single day." Further, she also read jokes like, "Family business probably is the last thing Sunny Leone will ever suggest her children as a career option." To this Sunny replied, "Yes, probably, why will I do that? But if they want to be in Indian film industry, I think that would be a great thing. Or if my daughter wanted to continue in running a cosmetic line, I think that's a great family business." She also reminded the viewers about her perfume line that her kids could take forward.
Recently, Sunny Leone asked fans to donate funds for Yedle's kidney transplant treatment that required Rs 20 lakh. Fans trolled her for the same asking why she can't give the money herself when she earns so much. Reacting to the same, she said, Prabhakar was sick long before I posted that. And Daniel and I took care of all his financial needs." She added, "When you find out that your friend or someone that you're working with so long is going to die if we don't help him then you go into a panic and I know he has been working in this industry for a very, very long time and a lot of people love him." 
Sunny added, "There was so much that we wanted to do for him, there were so many things and we failed and he died." "I don't care what people think. I don't care if they think I might have a hundred million dollars, my thing for him was... let me tell everybody who loves you so much and who would want to take care of you, that you are sick and we didn't, we failed, he didn't make it. It's been really hard, we miss him."
While on the show, Sunny Leone also revealed that she blocks out people from her social media who create negativity.
More Bollywood stories and picture galleries
For all latest news and updates, stay tuned to our Facebook page