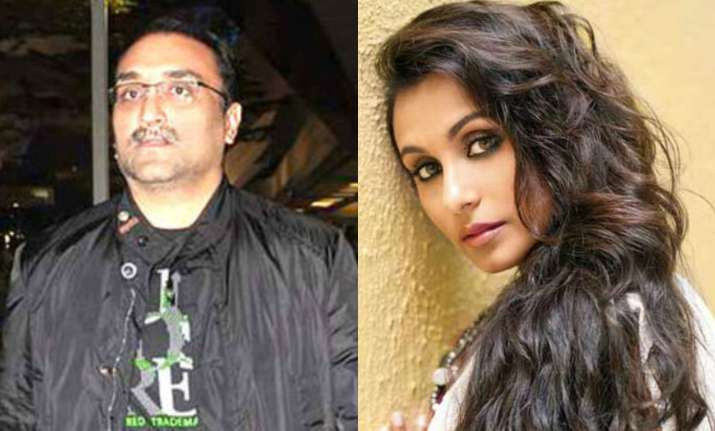 Rani Mukerji, one of the finest actresses of Bollywood is all set to make a comeback after four years with Sidharth Malhotra's Hichki and is really excited for it. Rani, who was last seen in Mardaani, recently appeared on Neha Dhupia's show and made many revelations. The actress got candid about her husband Aditya Chopra and daughter Adira.
Rani who tied the knot with Aditya in a hush-hush ceremony in 2014 said that she abuses her husband everyday. According to India Today, the actress said: "I curse my husband every day. I abuse my husband every day, but he does such loving things that the cursing comes out with love! So, in my family when we curse, we curse with love. We don't curse with hate. If I curse somebody, that means I really love that person."
She also recalled their first meeting on the sets of Mujhse Dosti Karoge. Rani said that she liked the openness and frankness in Aditya's behaviour."After having faced failure for a couple of my films, luckily Mujhse Dosti Karoge happened and that's when I met Adi first time professionally. He told me that I'm doing a couple of crap films and that people have pressured him not to take me because they think that I didn't have the equity for a Yash Raj film, but Adi had belief in my talent and me and thought that I was good for the part. My mother and I have been very upfront people always and I like frankness and openness, so I like the fact that he was on my face," said the actress.
When asked why there are no photos of her husband and daughter available online, Rani said that her director husband doesn't like the media glare and hates being photographed. "He had told me after our marriage, 'God when I fell in love with you, I didn't stop to think that I was in love with an actress. Now, because of you, people are attaching my pictures to yours as well," said Rani. Also she said that both of them want their daughter Adira to grow up normally and be treated like any other child in school.
In Hichki, Rani will be playing the role of a teacher, who suffers from Tourette syndrome. The flick is slated to release on March 23, 2018.