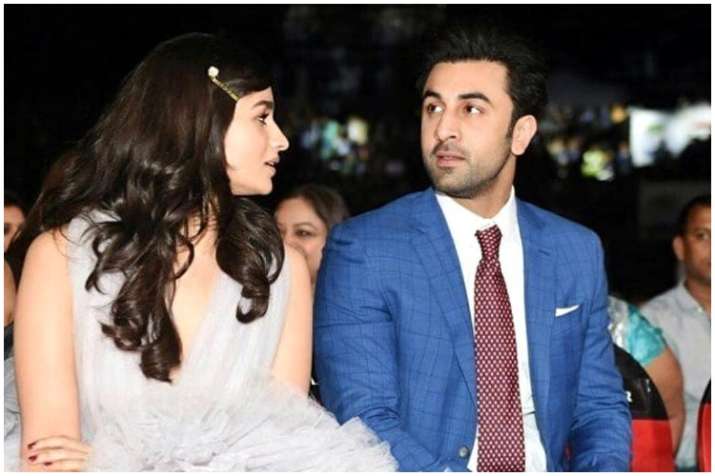 Ranbir and Alia are surely the most talked about couple of Bollywood right now. Ever since they made a joint entry at Sonam Kapoor's wedding, they have fuelled the rumour mills further. But seems like Ranbir is not shying away any more. After he confirmed their relationship in an interview with the GQ Magazine, we have been waiting for more insights into the relationship by Ranbir.
In a recent interview with Rajeev Masand for the promotions of Sanju, he was asked about Alia and about how is the 'new' love treating him. He said, "I think a human being does extraordinary work only when they are in love"  and further added, "Love is a privilege when it comes in life." Throughout the interview, he kept mentioning how adorable and talented Alia Bhatt is. He said, "Alia has so much of colour, spontaneity and hard-work". He kept emphasising on how disciplined Alia is. When asked about how is her influence on him so far, he said, "It is only positive." He added, "the influence is greater as we're working on a film (Brahmastra) together and I really admire her as an artist."
Apart from this, he talked about filming Sanju. When asked about how is he personally with Sanjay Dutt, he said, "I now look at Sanju Sir in a very different light, not because I've played him but because now I really know what he went through".
Seeing him open up so comfortably about his girlfriend, really intrigues us all to know more about what Alia has to say. Ranbir Kapoor and Alia Bhatt will be working on Ayan Mukherji's ambitious project Bramhastra, along with veteran actor Amitabh Bachchan.