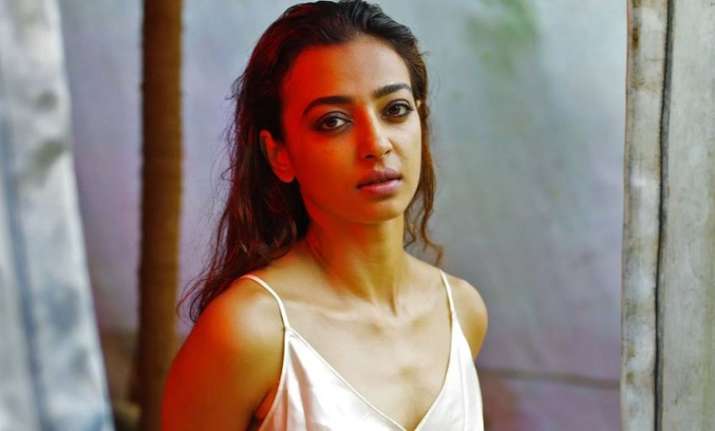 After the much famous Me Too Movement in the west, where several renowned celebrities came out in public to name and shame the sex offenders, Bollywood actress Radhika Apte and Usha Jadhav have spoken up about sexual harassment. The actresses will be featuring in a new documentary talking about sexual harassment in the Indian film industry. In a BBC World News report to be aired over this weekend, the Padman actor has opened up about the culture of silence in Bollywood, mainly because the perpetrators are huge stars.
"Some people are regarded as gods. They are so powerful that people just don't think that my voice is going to matter, or people think that if I speak, probably my career is going to get ruined," Apte tells BBC's Rajini Vaidyanathan in Bollywood's Dark Secret.
When she was asked what she thought about Hollywood Me Too Campaign, she said, "The way the women, and the men of course, came together and decided that as a team we are not going to let this happen, I wish that could happen here."
Vaidyanathan spoke to the actresses who have faced untoward sexual advances as well as stars who believe a dark secret lies behind Bollywood's glitz. Usha Jadhay, an award winning Marathi actress also revealed that is common for powerful men in the industry to ask for sexual favours. Narrating once incident, she says that she was told she would need to give something in return for opportunity she had been given.
"I said something as in 'what? I don't have money'. He said no, no, no, no it's not about money, it's about that you need to sleep with, maybe it can be a producer, maybe it can be a director, it can be both too," she said.
The documentary also features a 25-year-old aspiring actress from a small town who came to Mumbai to chase her Bollywood dream. She narrated how she was molested a number fo times, including the first time she met a casting agent.
"He started telling me that for an actress you should be happy to have sex as and when possible and embrace your sexuality," she was quoted as saying in the documentary.
"He touched me wherever he wanted, he kissed me wherever he wanted and I was shocked. He put his hand inside my clothes so I asked him to stop and he said: Do you know what, if you really want to work in this industry I don't think you've got the right attitude," she added.
The documentary will be aired worldwide on Saturday and Sunday.