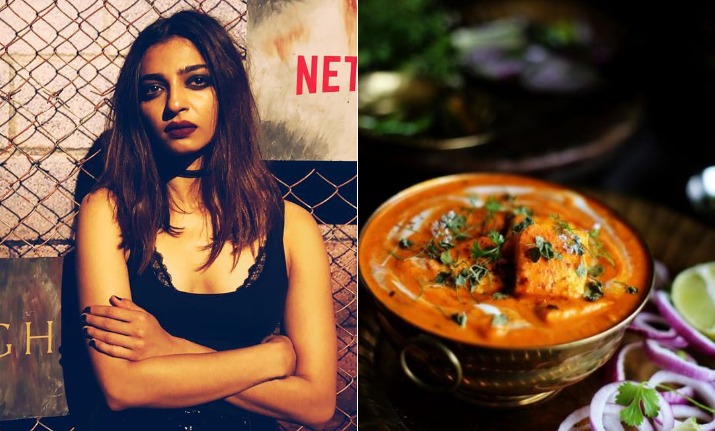 Radhika Apte is everywhere. Where did it start? It started from three back to back Netflix Original web series starring Radhika Apte as female lead. It emanated with Lust Stories and then moved to Ghoul, which earned Netflix India its iconic Instagram bio: Just another @radhikaofficial fan account. Ever since then, netizen are pouring with some hilarious memes commenting on Radhika Apte's endless liaison with Netflix. Both Radhika Apte and Netflix had shut down the trolls in the most savage manner. They even released a video titled 'Omnipresent' taking down the trolls.
While Netflix is enjoying the publicity it earned by having Radhika Apte practically everywhere on its platform, Zomato tried to cash on a bit. On Wednesday, the popular restaurant and food delivery platform's Twitter tweeted stating that not only Radhika Apte is versatile, our very beloved Paneer is also homogenous. They presented a list of dishes that had Paneer as a key ingredient, trying to explain how Radhika Apte and Paneer are 'versatile' and omnipresent.
And you thought only Radhika is versatile 😜 pic.twitter.com/nqfHikbeeU

— Zomato India (@ZomatoIN) August 29, 2018
But Netflix isn't going to put their guns down in this battle. They made the most brutal comeback and the internet can't stop laughing. They found Radhika Apte even in those Paneer dishes and how. Check it out yourself.
Well, she is everywhere. pic.twitter.com/XcEw0OjtHf

— Netflix India (@NetflixIndia) August 29, 2018
The tweet is enjoying unparalleled attention on the micro-blogging website. Bow to you, Netflix. Promote your marketing team, already. 
August 29, 2018
Puro savage reply.

— Brown Bunny (@sjey06) August 29, 2018
Netflix you are one smart cookie. That was some crazy John Nash type encryption cracking

— Shivani (@Chigirl9) August 29, 2018
I'm dying pic.twitter.com/qsXf3Ech1x

— Kaamayni (@kaamayni) August 29, 2018
August 29, 2018
On the related note, Radhika Apte has recently featured in a supernatural web series called Ghoul, which is gaining adulation among the audience. Previously, she was seen in Nawazuddin Siddiqui-starrer Sacred Games, in which she played the role of an intelligence officer.