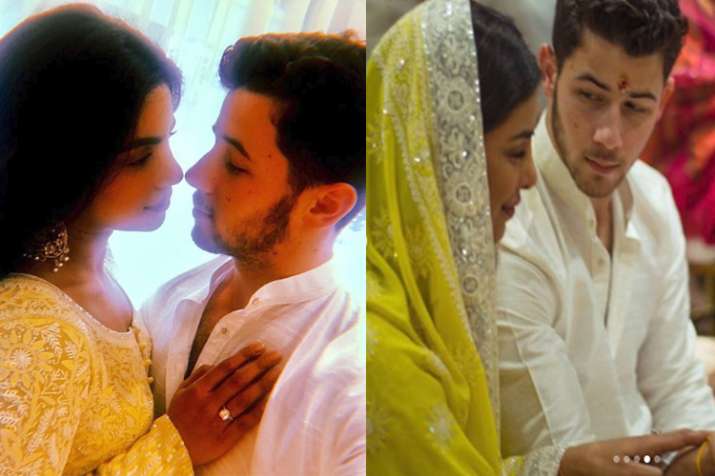 International icon Priyanka Chopra and American singer Nick Jonas got engaged recently, but according to a report published in Filmfare, Desi girl's marriage was predicted in 2005 itself. 
Astrologer Sanjay B Jumaani's predicted Priyanka's marriage in 2005 and his prediction was published in the Filmfare. He predicted that Priyanka will get married at the age of 36. 
And recently after months of speculations Priyanka announced her engagement with Nick in a roka ceremony which was held on August 18. Priyanka's close ones including Alia Bhatt, Parineeti Chopra, Sanjay Leela Bhansali, Arpita Khan Sharma, Aayush Sharma, Nita Ambani, Mukesh Ambani, Isha Ambani and others graced the occasion. Reports surfaced that Priyanka got engaged to Nick on her 36th birthday in London. It is said that Priyanka and Nick might tie the knot in September or October. 
Below is the prediction of Sanjay B Jumaani for Priyanka's marriage which was published in Filmfare:
"Priyanka Chopra is likely to get married in her 36th year." The astrologer's prediction further stated, "She could do well in production department too."
''People bearing number 9 are governed by Mars, a fiery planet, which prompts them to lead from the front. Hence, such people cannot play second fiddle. So Priyanka will certainly be the woman on top. Number 9s, being fighters in all aspects, are forceful and fierce. So, they do well as leaders or in positions of authority. They are also inclined towards politics. I had also said that Priyanka would show an interest in politics in or around her 45th year.''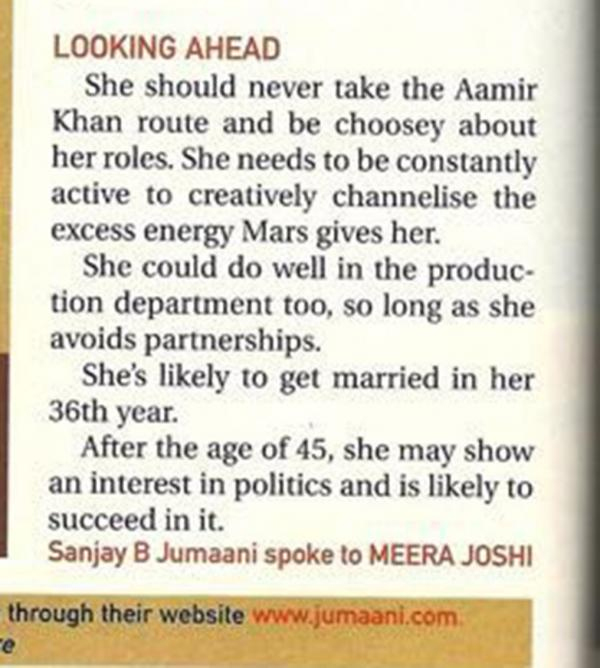 He further added, ''PC was 18 (9) when she was crowned Miss World. She starred in Fashion and Dostana in her 27th (9) year and was in the top bracket of actors.''