Follow us on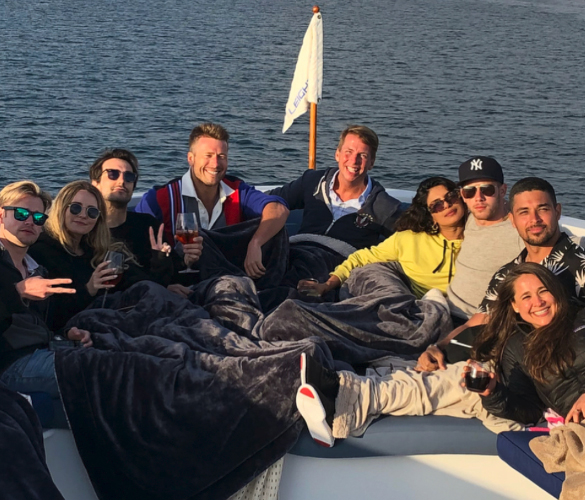 Priyanka Chopra recently met with American singer/actor Nick Jonas. And the desi girl is turning heads once again due to her viral pic with Jonas and her friends.
Earlier also Priyanka and Jonas made headline at MET Gala 2017 when she arrived with Jonas. And when Jonas was asked about his relationship Priyanka, he said, We met through a mutual friend who she did 'Quantico' with, this guy Graham and we met up like in New York the first time and the same day I think we found out that we are both going to the MET gala with Ralph Lauren. And as strange as it sounds but we couldn't have planned it. We just had a great time. She's a lovely person and I'm dying now to go to India."
Earlier, Nick said that he has heard a lot about India from his "new friend" and actress Priyanka. Now, Jonas said that he is "dying" to visit India.
"I've never been (to India). But I'm dying to go and I have now heard from Priyanka, my new friend a lot about it. Just given me a lot of names of place to go if I go there," Jonas said in a statement.