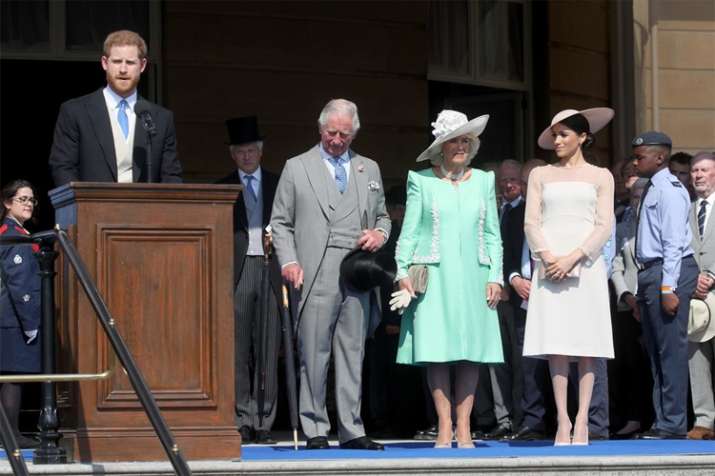 Prince Harry and Meghan Markle, the Duchess of Sussex, attended their first royal event as newlyweds on Tuesday after their grand wedding in Windsor Castle. Harry and Meghan, the official Duke and Duchess attended a party at Buckingham Palace to mark the 70th birth anniversary of Harry's father, Prince Charles. 
At the event, Harry also spoke about his father and said, ''the Prince's enthusiasm and energy are truly infectious.''
During the event, more than 6,000 people who were also involved with charities along with prince Charles were present at the party organised in the vast palace gardens. 
However, Kensington Palace in a statement said that Prince Harry and Meghan will not go on honeymoon straightaway but will press ahead with few of their royal engagements. 
Harry and Meghan post their where wedding thanked everyone who were part of their royal wedding. An official photograph of the newlyweds was also released. 
The statement released by Kensington Palace read as, "The Duke and Duchess of Sussex would like to thank everyone who took part in the celebrations of their wedding on Saturday."