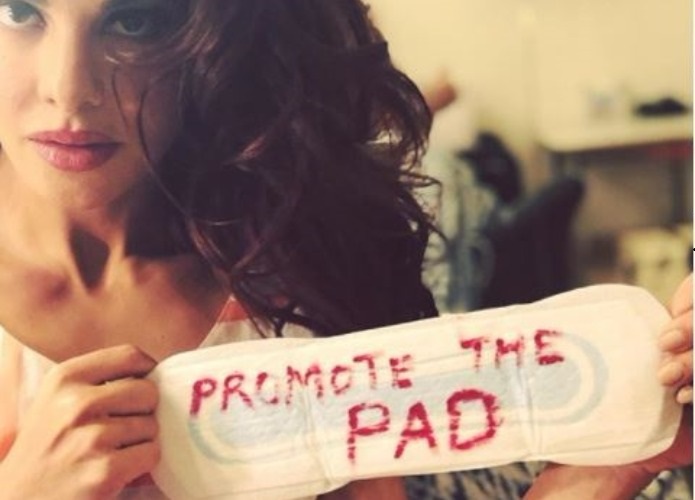 If you're not living under the rocks or are active on social media, then we need not educate you on the ongoing PadMan Challenge. In short, PadMan Challenge asked people on social media to click a picture with sanitary napkin in their hands and post it on Facebook, Instagram or Twitter. The apparent motive of the challenge was to remove the taboo around menstruation that prevails in India. While multitude hailed Akshay Kumar's initiative, there were some who slammed the PadMan Challenge dubbing it as a 'cheap marketing gimmick'. Among those who opposed the challenge were Mallika Dua and comedian Supriya Joshi.  
In their posts, they expressed concerns on how people were 'damaging' sanitary napkins just to use them as a 'selfie object'. Mallika Dua also argued that posting pictures with a sanitary napkins won't empower women. Recently, Jacqueline Fernandez too took up the PadMan Challenge and posted a picture with a sanitary napkin. But wait that's not all! The actress took her lipstick and wrote 'Promote the Pad' on the otherwise clean napkin. This didn't go down well with the netizen. They immediately slammed the actress for proving the comedian's point true. That's what she was talking about. Why to destroy a sanitary napkin, which is non-biodegradable, which could've been brought to a proper use like soaking blood of a bleeding woman!
In no time, the post was filled with social media users including a number of women who slammed the actress for wasting the sanitary napkins. They also argued that there are some women who can't even afford sanitary napkin and the actress took only few minutes to damage such a 'luxurious' item.
Here's the kind of reaction Jacqueline Fernandez is getting on her recent picture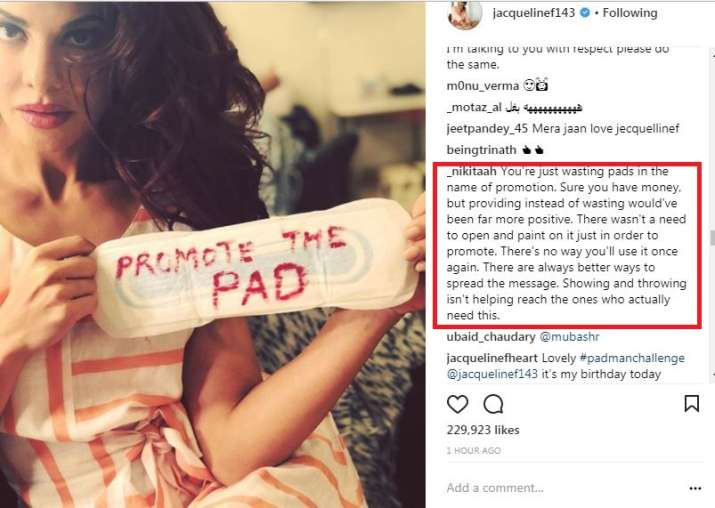 ​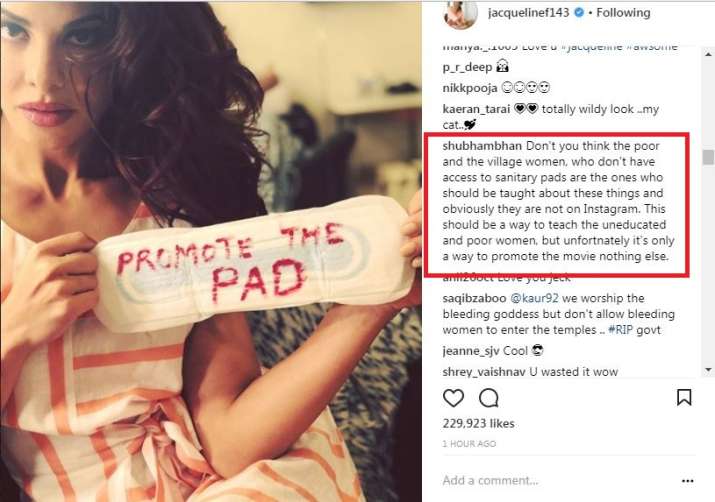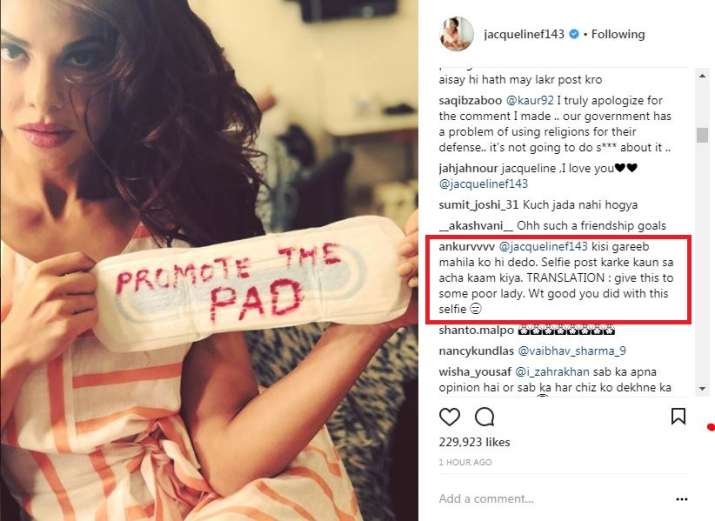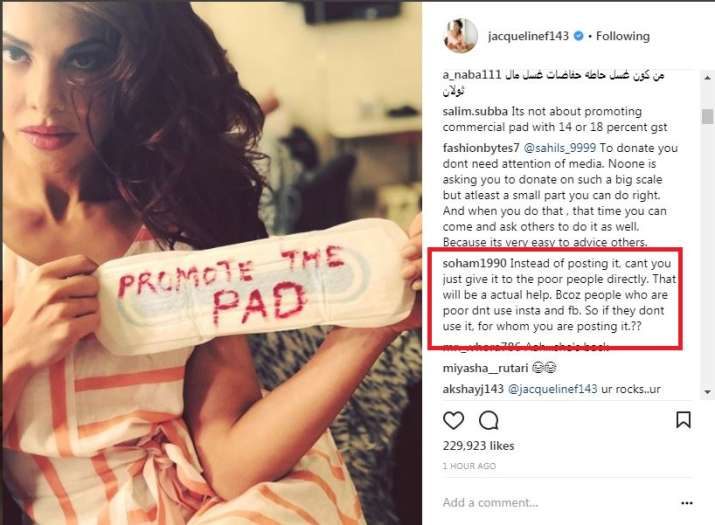 Akshay Kumar's PadMan chronicles the life of Arunachalam Muruganantham, who invented the low-cost pad making machine in India. The film stars Sonam Kapoor and Radhika Apte apart from Akshay himself. It is bankrolled by his wife Twinkle Khanna and KriArj Entertainment. PadMan released in India and Russia simultaneously on February 9, 2018.