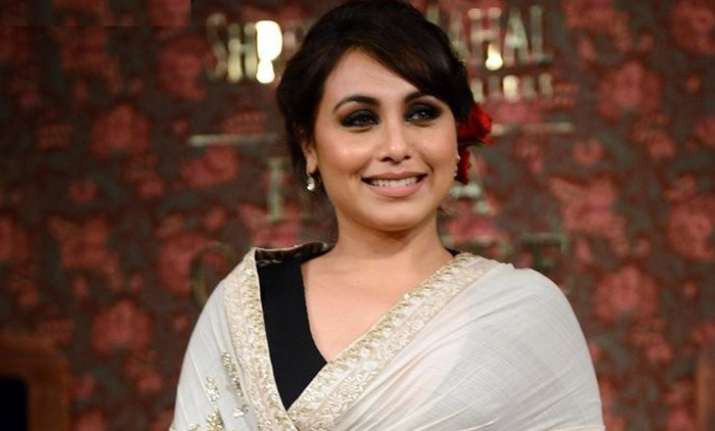 Actress Rani Mukerji who is set to make a comeback with Hichki is enjoying motherhood with her baby girl, Adira. She is quite a family person and hates talking about films and work with hubby. The actress who tied the knot with Yash Raj Films' head honcho, Aditya Chopra now wants to have a second baby. 
Despite belonging to the film industry, the duo seldom talk about movie, all they talk about is love and chances of having a second child. As per India Today report, Rani said, ''I don't talk about work with Aditya. I don't tell him to cast me in films, I can only tell him when do we make our next baby''. The Black actress said that though she can't have a huge family but she wouldn't mind having one more. "I can't have a huge family as I think I have missed the bus. I should have started a long time ago. But I can always try for a second child, '' said Rani.
The actress also revealed that Aditya has learned Bengali and can properly understand it now. He can also speak broken Bengali, said Rani. ''He completely understands Bengali. He speaks Bengali, not fluently, but he does understand. My daughter sings a beautiful Bengali song because of my mum,'' said Rani.
The actress last appeared in Pradeep Sarkar's 2014 crime thriller Mardaani in which she played the role of a cop.