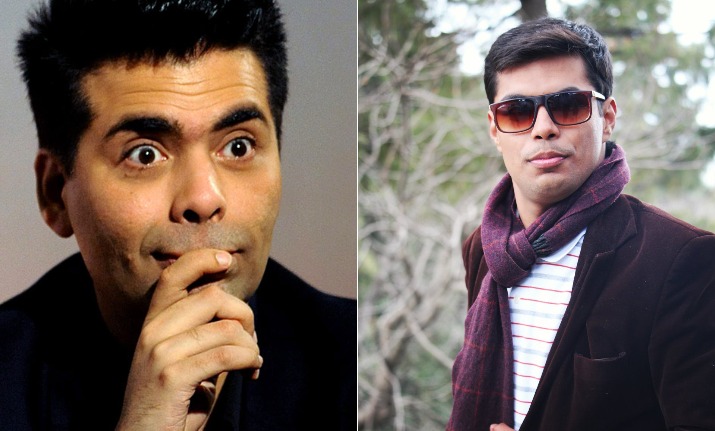 This world operates in a funny manner. While we're always taught that we are unique, life gives us doppelgangers. Even the face we got is not unique. In fact, science believes that everyone of us have a doppelganger out there, if not exact than partial. This world comprises of 7 billion of people, having someone who looks like us not eerie, but fun. Similarly, our beloved filmmaker Karan Johar also found his doppelganger who resembles him to great extent.
The Mr faux Karan Johar shared a picture of himself on Twitter and wrote, "People say I do look like Karan Johar. Is it?"
Few tweets leave me speechless....this is one of them.... https://t.co/jRNhE6A7ex

— Karan Johar (@karanjohar) August 30, 2018
He even tagged Karan Johar in his tweet, grabbing the film producer's attention. Taking notice of the picture, KJo was nothing but flabbergasted. In his reply, he wrote, "Few tweets leave me speechless....this is one of them."
Not only this, the man is question also shared a few screenshots of his WhatsApp conversations. In those pictures, people are telling him that he looks like Karan Johar. Looking at the pictures, even we cannot deny the uncanny resemblance.
Look people says that pic.twitter.com/rWOiz0vf9g

— 武俊朗 Usman Khan 🇨🇳🤝🇵🇰 (@bajisitanren) August 30, 2018
However, it's not a new phenomenon. Many Bollywood celebrities have a doppelganger who enjoyed temporary phase of fame. Newly engaged Priyanka Chopra's doppelganger surfaced on the social media a couple of years ago. She was a Vancouver-based fitness blogger and the pictures of her resembling PeeCee almost broke the internet. Here are few pictures for you to believe.
And not to forget, the uncanniest pair of doppelgangers. They are none other than Arbaaz Khan and Roger Federer. In many internet posts, people have compared the tennis legend to the Bollywood actor Arbaaz Khan. When you place their pictures next to each other, you can't help but agree.
Here are some more pictures of doppelgangers of Bollywood celebrities.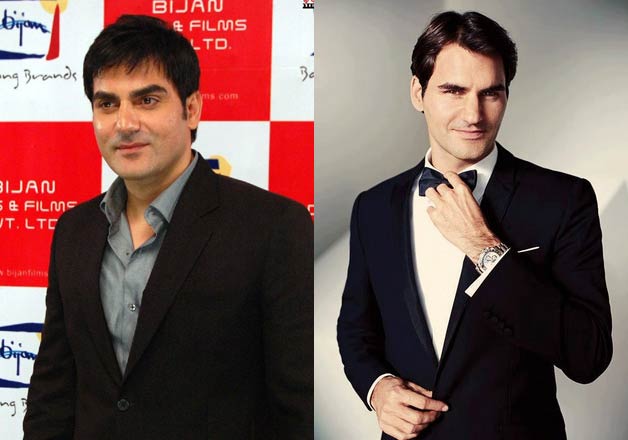 ​