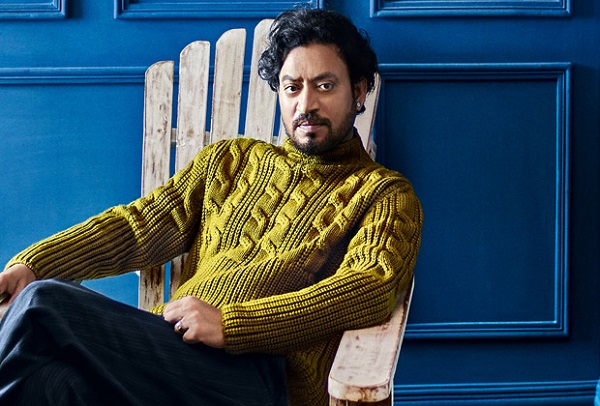 If you're a lover of content-driven films, Irrfan Khan is one of the names that must pop in your head when we're talking about 'memorable' movies. In the industry where having a fancy last name opens up avenues, a harmless looking guy carved a niche for himself. In fact, he had a fancy last name 'Khan', which he renounced years ago before joining the industry. He didn't want his work to be judged on a mere basis of his surname.
In this industry obsessed with stars, Irrfan Khan makes for a welcome change. He is easily qualified as one of the naturally-gifted actors of Bollywood. His work speaks for him. If we look at his career trajectory, he is one Bollywood actor who has created a room for himself in people's heart for his offbeat choices. The day when he's turning a year older, let's take a look at some of his best films of all time.
Piku
It won't be an overstatement to say that Piku is both Irrfan Khan and Deepika Padukone's most memorable film. He played the role of an impatient yet resourceful businessman, who brings a respite and stability to the protagonist's life. His role isn't as elaborate as Deepika's, but you start missing Irrfan Khan on the screen as soon as he signs off from the film.
The Lunchbox
I have no qualms about saying that The Lunchbox is one of my most favourite Bollywood films. Let me narrow my list down to Irrfan Khan films and The Lunchbox still manages to find a place. Who says you cannot make a full-fledged two and a half hour film based on day to day complexities of life? The Lunchbox is an exception. It depicts an unusual epistolary friendship between a widower and a housewife through the means of a stainless steel 'lunchbox'. Released in 2013, The Lunchbox still leaves warmth behind in your heart with a mere mention.
Life In A Metro
Three stories intertwined in a single movie, yet zero commotion. That's Life In A Metro for you. This was the film that earned Irrfan Khan not one but three awards for his stellar performance. Irrfan Khan as a socially inept guy Monty who is looking for his prospective bride through matrimonial sites, grows on us everytime we watch the film. The last chase scene where he runs after his love interest Konkana Sen Sharma on a white wedding horse still remains my favourite.
Rog
Falling in love with a dead woman; no matter how creepy it might sound, viewers fell in love with Irrfan Khan who fell for a dead woman's picture. Irrfan, as a forlorn cop, earned critical acclaim for a noir which wasn't received too well by the critics. It was his minimalistic style of acting that served as a saving grace for Rog, which could've done wonders if helmed with more sincerity.
Life Of Pi
If you haven't watched Life Of Pi, don't call yourself an Irrfan Khan fan. Apart from the miraculous storytelling and visual mastery, Life Of Pi is known for one more thing and that's Irrfan Khan. Khan as the adult Pi, makes the dialogue-heavy moments of the films as captivating as the awe-inspiring visuals. It was an impossible role, but Irrfan Khan made it possible.